Selected by Srikanth Reddy as a finalist for the 2018 Omnidawn First / Second Book Prize
---
WHAT IS LOVE IF NOT ROT?
I've been watching videos of rotting oranges on time-lapse again – it's barely noticeable at first – the pores begin to grow, craters of no importance – after 14 days, the skin thins out, rice paper thin, wind thin, loneliness thin – at 15 days, spots bloom like a newborn galaxy or a bald buzzard – circling, a shadow returning winter's wail – the skin puckers in on itself, all chimney ash, all brain-matter mold – the middle like touching a young organ – slobbering milk and mud – a pedestal of goldenrod flora at 17 days – at 20 days, moss lumbers up and through – continents growing along this orb – thickening at 22 days like cotton lint from the dryer, like fur, a sheepskin cloud, like my mother – an animal in her own right, expanding – now, the color phlegm yellow, poor yellow – growing smaller and smaller by 25 days – collapsing upon itself like curled fists – how I sleep at night, returning to heartbreak after heartbreak – fruit flies fluttering about like snow – what is holding it up still, what is keeping it here, how can I bear – to watch it – how can I – liquefy by 45 days, wolfish in citrus murk – ever-shrinking like every grandparent I've ever held hands with – at 85 days, how to hold this slush of glittering bees – trapped in no worldly amber –
---
This poem was included as a part of Jane Wong's recent exhibit at the Frye Art Museum, entitled "After Preparing the Altar, the Ghosts Feast Feverishly."
---
Jane Wong reading: WHAT IS LOVE IF NOT ROT?
---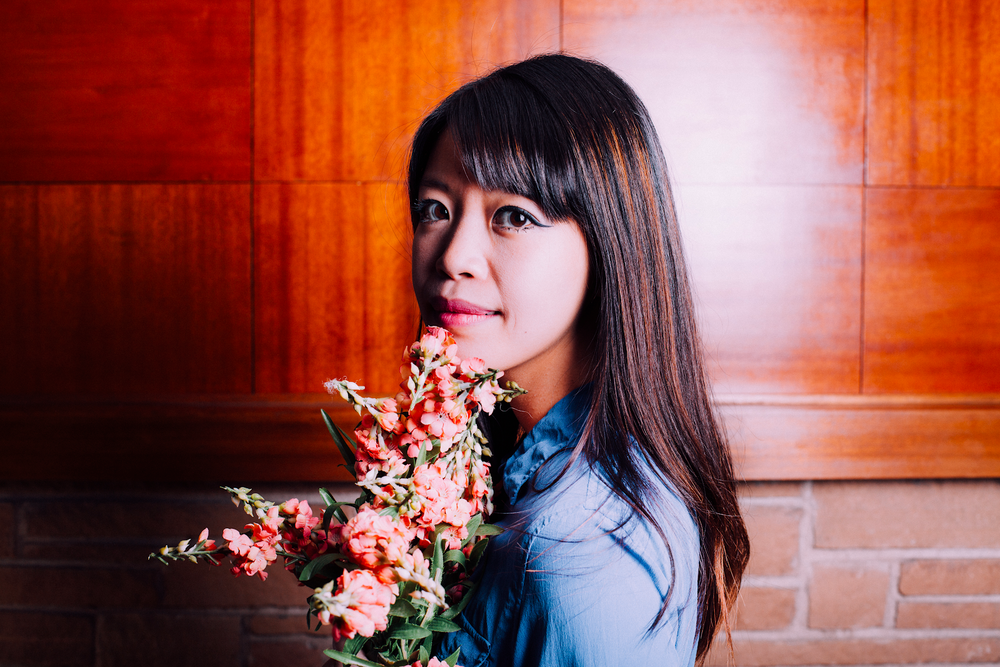 Jane Wong's poems can be found in places such as Best American Nonrequired Reading 2019, American Poetry Review, POETRY, AGNI, Third Coast, New England Review, and others. A Kundiman fellow, she is the recipient of a Pushcart Prize and fellowships and residencies from the U.S. Fulbright Program, Artist Trust, the Fine Arts Work Center, Willapa Bay AiR, Hedgebrook, the Jentel Foundation, and others. She is the author of Overpour (Action Books, 2016) and How to Not Be Afraid of Everything (Alice James, forthcoming). She is an Assistant Professor of Creative Writing at Western Washington University.