Selected by Srikanth Reddy as a finalist for the 2018 Omnidawn First / Second Book Prize
---
Diane Watches Videos on YouTube
"massive fish eats massive fish – very dramatic"

"turtle heart never stops beating"

listening to heartbeats on YouTube

listening to people coughing on YouTube

watching videos of people kissing on YouTube

Diane doing all of this

Diane watching "girl screaming on a carnival ride"

feeling like life is passing her by

feeling like she doesn't know how to live at all

watches "block of ices melting"

watches "boy licks elbow"

watches "vera lynn – be like a kettle and sing"

watches "how to pronounce penis"

watches "911 clues everyone missed"

watches "neznaika kuznechik"

watches "the longest fart"

watches "world's first double looping waterslide"

"stingray leaps from water, killing girl?"

"shotgun sound effect"
---
Diane has Super Strength
The baseball bat went clink
as Diane made contact
with my fastball
and (I was pitcher and outfield alone)
I ran back (watching her shrink in my vision)
trying to catch it, glove held up.

Diane just stood there, watching.
The ball flew up into a dark gray
storm cloud's shadow
where I lost it in my sights

and I waited but it didn't come down.

Our only ball.

Diane frozen.

Me frozen.

No game could continue.

Finally, I moved, walking towards her.

At which, she dropped her bat

and ran inside the house, crying.
*

A cricket hopped about in the sand of the pitch.
I chased it around for a while
then caught it on third.

By the time I brought it inside
it was dead. I gave it to Diane,

and she put it on her pillow.

She slept facing it,

whispering all night.
---
Rainie Oet reading: Diane Watches Videos on Youtube
Rainie Oet reading: Diane has Super Strength
---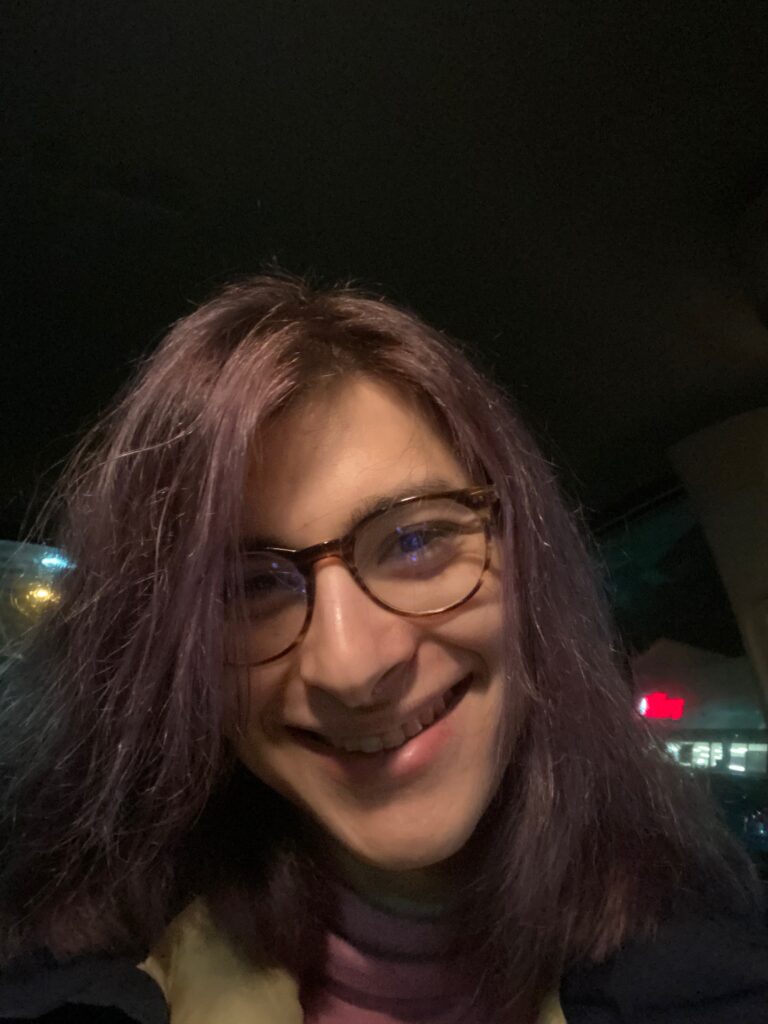 Rainie Oet is a nonbinary writer and game designer, former Editor-in-Chief of Salt Hill Journal, and the author of three books: Porcupine in Freefall (winner of the Bright Hill Press Poetry Book Competition, 2019), Inside Ball Lightning (SEMO Press, 2020), and Glorious Veils of Diane (Carnegie Mellon University Press, 2021). They won the Puerto Del Sol Poetry Contest in 2019. They have an MFA in Poetry from Syracuse University, where they were awarded the Shirley Jackson Prize in Fiction. Read more at rainieoet.com.