Zoë Pike's collages
(an introduction by Rusty Morrison, July 24, 2019)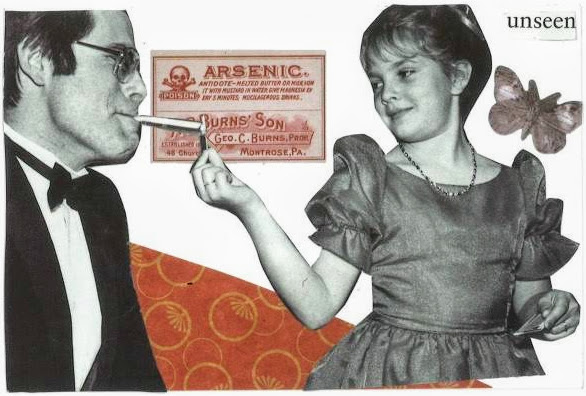 In the interest of full-disclosure, I want to begin by saying that I've known Zoë Pike for a few years. It's a pleasure to be able to present to the readers of OmniVerse a brief sampling of her collages, since her collage work has offered insight and inspiration to my writing.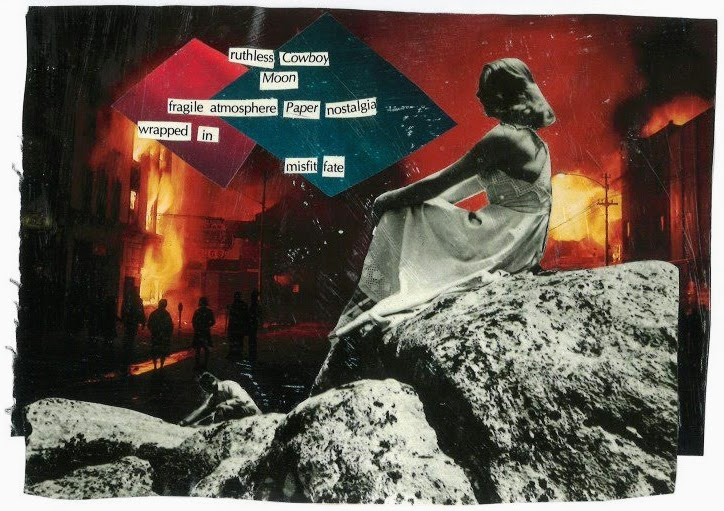 I come to Zoë Pike's collages for the ways they awaken in me a sense of synesthesia: while they are of course visual events, they portend the arrival of the portal that the visual can become—into the sounds and flavors and sensual textures of memory, and into realizations that lead me to discern and then to question some of the cultural frames through which I view the world. In her collage-work is play and provocation.
Hold Me To It
Pike offers the serendipity of her own collaboration with the images she finds, which are open enough to welcome me to collaborate in the arrival of meaning. I do, though, sense a female lens here, through which I am welcomed to witness the work. Or, better to say that, in many of the collages, the lens is androgynous—able to catch many shades of anima and animus, to take hues from a color-wheel that spins away from any simple gendered manifestation.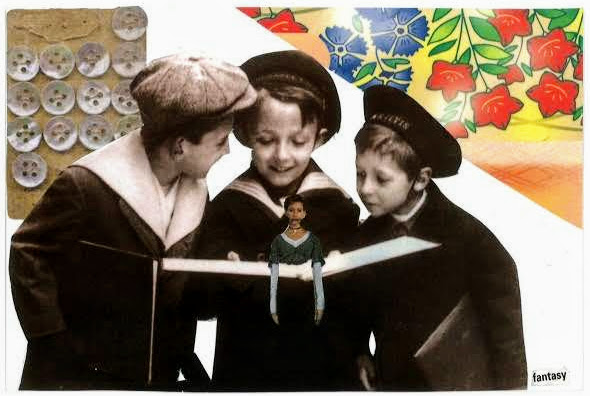 As Helen Harris points out about collage art in general, "Often witty and fanciful, collage allows artists to break the rules of visual logic and impose their own versions of order on the chaos of perception."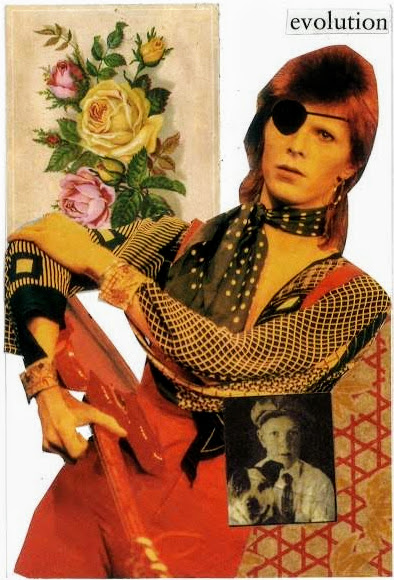 I greatly respect the ways that Pike's work often exposes in its poses startling juxtapositions, which I can use to discern and evaluate the meanings that I project upon them.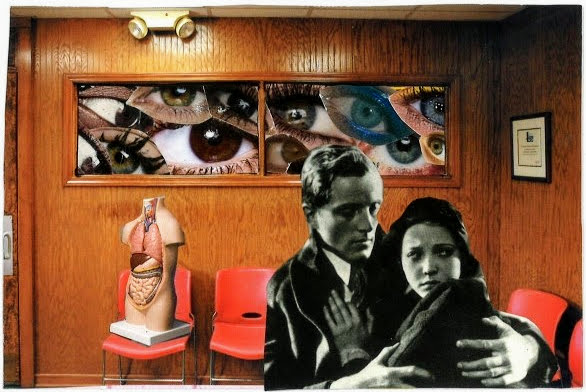 ---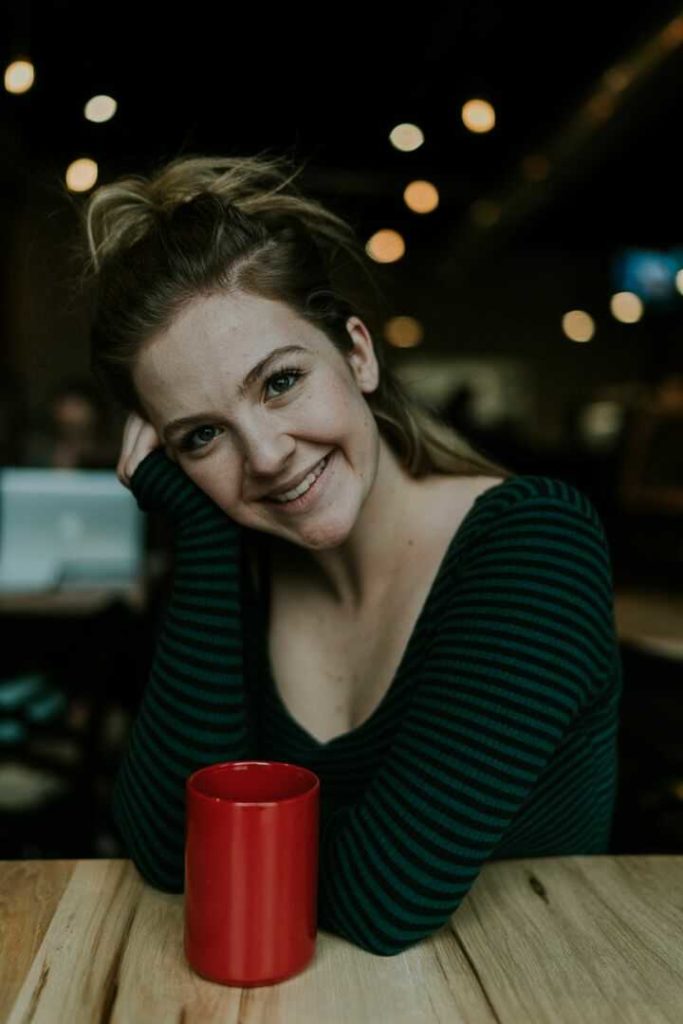 Zoë Pike is an artist who comes from the hills of New Mexico, but now resides in the concrete jungle of Chicago. Zoë refers to herself as a "collage oracle", delivering messages and scenes through the dynamic paper collages she builds. Her work has been shown in private collections and has been used in graphics for several theatres around the Chicagoland area. While her acting and collage careers take up much of her time, Zoë also enjoys making tunes on the ukulele and thrifting in her spare time. To see more of Zoë's work, follow her @thatzoegurl or visit zoepike.com