Selected by Carl Phillips as a finalist for the Omnidawn Chapbook Contest
---
You Know How He Spoke to Our Titas
A thumb, an index finger, a middle finger cut to the knuckle
in the Hitachi factory. I can tell you what our parents sold
but not what they gave one another.

You need the full story. Your nanay kept her silver coins under the bed.
Your nanay traded mattress money for loose stones. You know how
he spoke to our titas? Your tatay would hand them his fingers.
Ours was a family fed by the body. He worked Kaingin bukid.
He learned new trades. He became the strong man who moved cars
with his palms. He built the sari sari out of a life line. Too bad
he pocketed family money. I never explained. The barrio came
before the barangay. You knew a man from the provinces.
I knew a factory worker. He built you a life in the country.
I pulled him from the gambling den. Your cousin, I sent her
to the gambling den. For you, he loved houses.
---
My Father Sleeps Two Days to Make Up for Restlessness
A mother dying, told my father, "Go home to your wife, she's alone."
I tell myself, this is how my mother was born. My mother
tells me, she gave this woman opportunity to love
at the end of her life. There is no other way to finish.

No time to weigh a body. My father wakes, concerned where
he's left children. The twins took after their mother, he says.
Explains, you have to be pretty for kindness. When baby,
are you going to lose that baby fat?
He feeds me like a sigh, the fat lost from his face.
He wants to withdraw his money, go on parade. A Winnebago,
he says, is a good investment to park in his mother's driveway.
My father calls up a psychic. I wait to hear where he will bury the gold for us.
Will he send me out with the axe or the shovel?
Imagine the psychic, relaying Ma's message
from the floorboards. An axe then. My father admits
he has lost the axe but is looking for it. The owl calls like a sigh
and I know I've listened too long, left myself an unlucky omen.
A bad child refuses to try everything. My father waits
for a second set of test results. They come back, concentrations
so high another doctor says the units might be mislabeled.
News so bad he might be dead already. We imagine this is a sign
of good health, that the centrifuge and the microscope will wait,
line up at the feet of a body, examine my father's beautiful
face, so beautiful his mother saw him on a Philadelphia billboard.
She came to him from the train station but saw his face before the body.
Ma had to look away. I had to look at the train, she said.
I saw all that freight and had to imagine a bigger country.
A country so large its goodness slipped through the hole in my shirt.

---
Asa Drake reading: "You Know How He Spoke to Our Titas."
---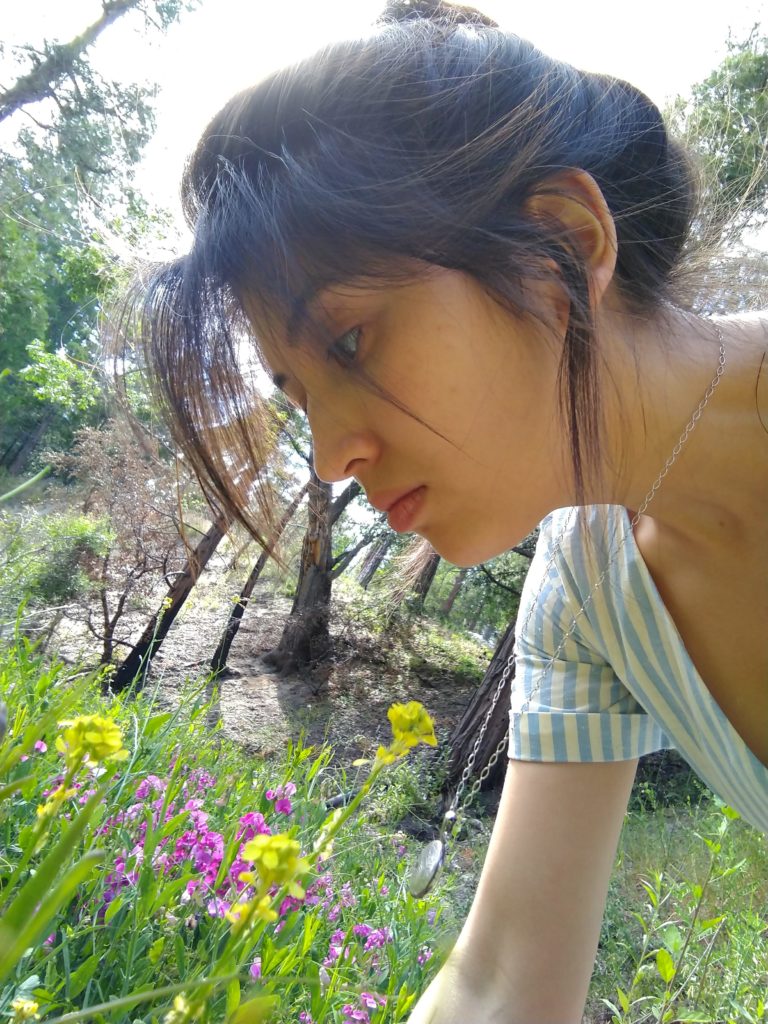 Asa Drake is a Filipina American writer and public services librarian in Central Florida. Her writing can be found in Superstition Review, The Margins, American Poetry Review, and elsewhere. She received her MFA from The New School and was a 2019 fellow for Idyllwild Arts Writers' Week.