Spoken poetry generated by Joel Gunderson
Transcription and textual form crafted by Mark Gotelli
---
Joel Gunderson: THE SHORT LIVES OF ANGELS
---
THE SHORT LIVES OF ANGELS
We had always thought of them as
Eternal Beings,
packing grandeur into our cold
semantics. But it was really just light
glancing off the water, or a near miss
when you crossed the street
and turned back.
Could you have survived childhood without angels?
Even you, who don't believe?
How could you have known that summer wildfires
might be theirs? The collision of tectonic plates, theirs?
The volcano's violent spasm, theirs?
I remember walking under ancient mango trees,
the cicadas singing in chorus. Their voices
so voluminous that all things were drowned.
A canopy of sound, a sensation so piercing and constant
that no thought could emerge. The trembling leaves
in late afternoon. Resurrection songs, funeral songs, songs
of salvation, a single voice to choir. A sound so persistent that,
walking under the shade of the mangos, the only prayer
that can be prayed
is one of ending.
The perpetual light dimming at dusk.
Moments of salvation color-coded
or filed away in alphabetical order.
Chronologies displaced
by levels of importance.
All these goddamn angels, and not
a single one of them ready
to stop singing.

---
Joel Gunderson: SHADOWBOXING AND SIDEKICKS
---
SHADOWBOXING AND SIDEKICKS
They're all dreaming they're gonna bear the prophet. – Patti Smith

I will remove both the prophets and the spirit of impurity from the land. – Zachariah 13
It should have been easy to understand.
I mean, all of the pieces, while perhaps
not
fully
recognizable,
had always been so meticulously laid out.
I must have been 3 when I first noticed this:
haunting steps
to
the
basement,
tricycle rides to the corner.
Nothing felt the same
after
that—as if redemption
had finally been confirmed
as a hollow promise.
It's true that all of the pieces have always been there.
And
just like
so many ear marked pages
that one hopes
to return to,
pressed to gether
in dark
ness.
And in silence.
And then set back
on the shelf,
Sure, all the pieces
have always been there.
And just like some sort of hope of being.
And not
sim ply the self hoped
to
be.
Not sim ply
vi sions of self.
Like shadow boxing
Or tagging along
after
the hope
of some vision of self,
like a side kick.
More
like waking
and get ting ready for the day,
stum bl
ing down
the stairs
and
getting coffee
and going. Dream worlds do not seem
to dis appear any faster
than any experienced world.
All of the pieces had always been there.
And it had always made
so much
goddamn
sense. Just like shadowboxing.
And sidekicks.
All of these projected senses
of
self.
All of these worlds of connection.
And then the hope that we can simply walk away
And find something else to do.

---
As the son of an itinerant preacher and evangelist, Joel Gunderson's childhood was profoundly shaped by his father's revival ministry, which led the family around the world before finally settling in the Philippines. Joel conceives of his spoken composition process as a way of leaning into the immediacy, populism, and relationality of the nightly inspiration his father experienced at the pulpit, each night built on the same salvific message but often guided by the reaction to the night before (and also by the idea of the inspiration of the Holy Spirit). Though Joel's poems display a deep skepticism of any notion of Salvation, they simultaneously celebrate, if only in their process, the Orphic element of his father's evangelistic calling, then extending it further into written poetic form through an interactive communal process of authorship with multiple collaborators. The product of one of those collaborations, with Mark Gotelli, is presented here.
---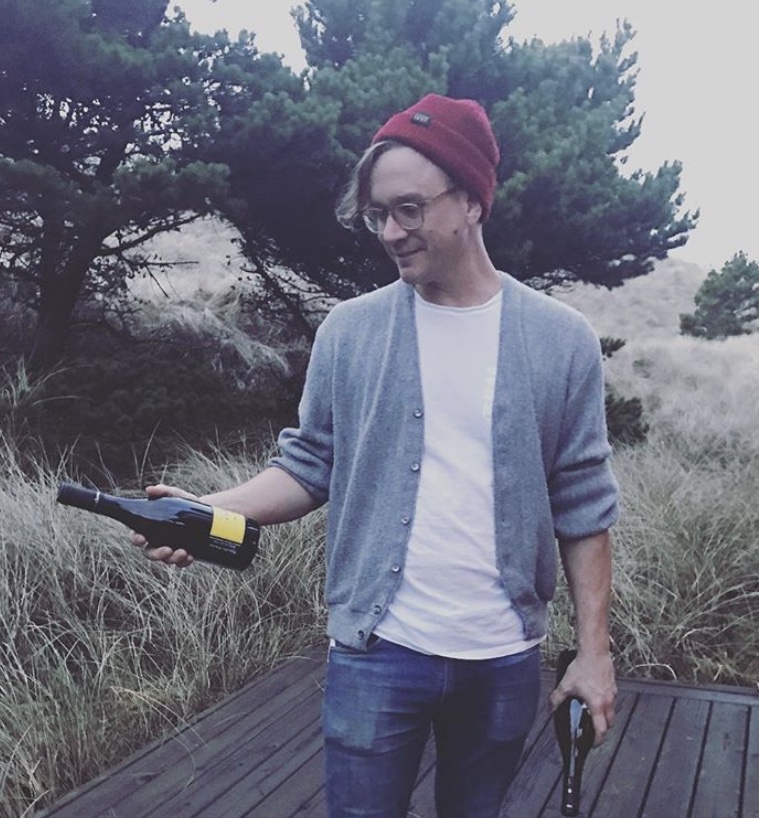 Joel Gunderson currently lives in Portland, OR where he makes wine, runs restaurants, and hangs out with his wife and kids. His work has been published in The Adirondack Review and Poor Claudia.
---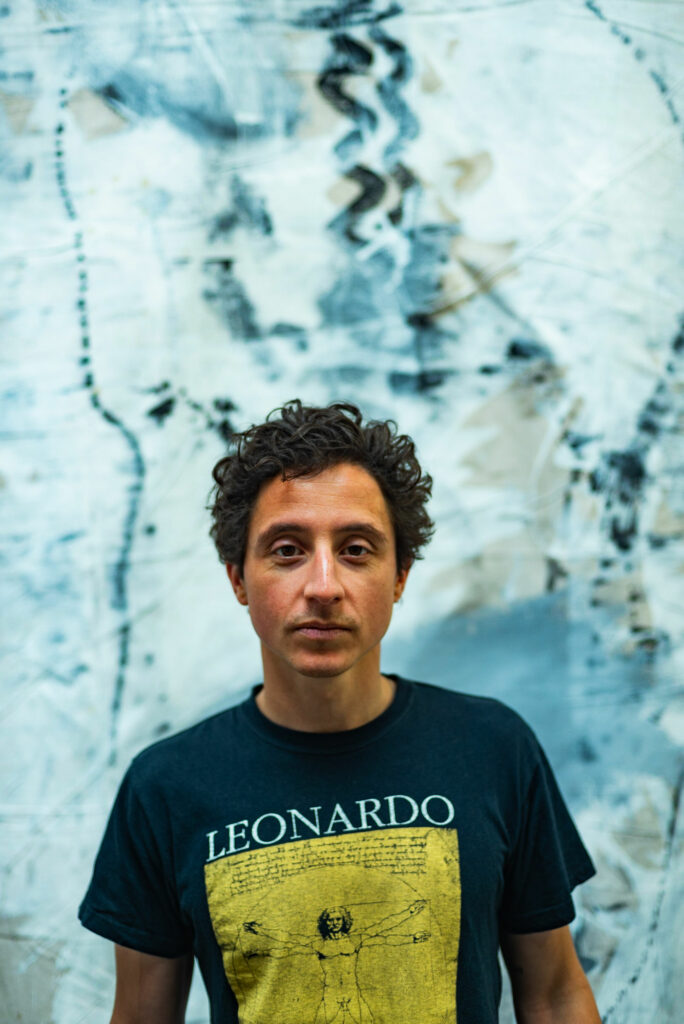 Mark Gotelli was born and raised in the suburbs of the San Francisco Bay Area. He studied philosophy and English lit at UC Berkeley and Portland State University, focusing on the role of subjectivity in the development of aesthetic experience. He lives in Portland, OR, where he sells wine and runs the beautiful trails of Forest Park as much as possible. This is his first published work.
---