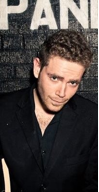 Adam Fitzgerald is a poet and editor of the poetry journal Maggy who lives in the East Village and teaches at Rutgers University and The New School. His poems have appeared or are forthcoming in A Public Space, Boston Review, The Brooklyn Rail, Conjunctions, and elsewhere. His first book of poetry, The Late Parade, is forthcoming from W. W. Norton / Liveright in 2013.
Barbara Claire Freeman is a literary critic and professor of literature who has recently turned her full attention to writing poetry. She is the author of The Feminine Sublime: Gender and Excess in Women's Fiction (University of California Press, 1998, pbk. 2000), among other works of literary theory and criticism. Formerly an Associate Professor of English at Harvard, she teaches in the Rhetoric Department at UC Berkeley. Incivilities, her first collection of poems, was published by Counterpath Press in November, 2009; a chapbook, St. Ursula's Silence, was published by Instance Press in 2010. Selections from these collections won the Boston Review/Discovery Prize and the Language Exchange Prize (Sarah Lawrence College). Recent work from #343, which was the runner up for the 2012 Cleveland State University Press Open Book Prize, has appeared or is forthcoming in A Public Space, Agriculture Reader, Boston Review, Colorado Review, Crazyhorse, Denver Quarterly, Forklift, Ohio, Jacket 1, Maggy Poetry Magazine, Seattle Review, The Offending Adam, The Volta, Volt, Washington Square Review, and Wave Composition, among others.


A poem by Adam Fitzgerald follows the interview.



BCF: In the last few years I've encountered your work more times than I can begin to count: as a poet, of course, but also as the author of numerous and comprehensive book reviews and interviews I greatly admire, as the founding editor of the very splendid Maggy Poetry Magazine, as contributing editor to THEthePoetry.Blog, publisher of Monk Press, etc. etc. Did you begin all these activities while you were still an MFA student at Columbia University? What motivated (and continues to motivate) you to wear so many "poetry-hats" simultaneously? Alternatively or additionally, how did your interest in poetry began?
AJF: The projects you mention—Maggy, THEthe Poetry Blog, Monk—did begin during that time, while I was doing my two-year MFA at Columbia. But the roots of these efforts go back to my time at Arts High School, while a student of Joe Weil's, a New Jersey bard who instilled community in us aspiring poets and artists. We'd amass during the summer at Rutger's Gardens, a spot along some river whose name I forget in central Jersey. The grounds had wide open lawns, hills and what not, and a bamboo forest that mildly awed us even though we never really ventured in it. Joe was a kind of roving teacher, part hollering shaman, part literary pontificator; he exposed us to countless living and dead authors we had mostly only brittle-to-little knowledge of.
One Saturday afternoon a former student came and read aloud Keats' "To Autumn" and Wallace Stevens' "Sunday Morning." By that time in high school, I already had marked Keats as a favorite. "On First Looking Into Chapman's Homer" blew the door down. "Ode to a Nightingale" was, I think, either already or soon to be my favorite poem (still is, probably). The adolescent band, primarily poets, that we formed allowed me for the first time to encounter like-minded people my own age. We did the whole angst thing, quadrupling-up on AP classes, "serious" readers or wannabe ones, all bit by the writing bug. While I wrote poetry before that time, and wanted to be a writer always, I think—among the (luckily) fleeting self-stylings of actor, rock-star, priest—I'd never had a community before, nor until meeting Joe a real-life example of a poet, someone who imparted the obvious-but-hidden truth that a writer is foremost someone who reads, well, everything.
By the time I came to New York, the desire to seek and forge community was still there, but the big difference was the flood of available aspiring writers to meet. So I started with the enormous help from new/old friends each step of the way: a reading series, a magazine, a small press. Joe, meanwhile, remained a good friend, having ascended the celestial academic ranks to Binghamton University, where he's a full-time lecturer in creative writing. Sometime in 2009 or 2010, one of his former students Micah Towery mentioned to me the idea of setting up a web-page for Joe's essay-rants and ingenuous poem-prompts. I said, Why not make it a poetry blog for a lot of people, but with Joe's work central and holding it all together? Lo and behold, a few years later, it's really taken shape, thanks to Micah and Stewart Lundy, as one of the most recognized and popular poetry blogs on the internet.
As for the Ur-Time before all this? My father was a pretty big collector of books, vinyl records, CDs, VHS and cassette tapes. Funnily enough, I didn't like to read as a kid so seldom did. I grew up watching American films from the '30's and '40's, Saturday morning cartoon shows, Hollywood classics like the Marx Brothers, Laurel and Hardy, Jimmy Durante and Edward G. Robinson gangster films. Discovering Bob Dylan's "Desolation Row" during a family vacation to Lake George set me reeling on some imaginative odyssey that I'm sure lead me to who I am today. And then, my father, who worked nights as a psychiatric nurse would sometimes come home in the morning with a poem that he'd printed while at work. I recall one morning "The Second Coming" was left on the kitchen table where I'd ritualistically consume my microwaved pancakes before walking to the bus stop. I'd later study that poem in high school for a class presentation, but more importantly, when I arrived at Boston College, I found myself the first week browsing in the school bookstore for unrequired reading, stuff for my own pleasure. Yeats' Collected Poems was the first thing I snagged, and from there I read it voraciously then the Ellmann biography which I purloined from the Honors Library; soon after, Harold Bloom's Yeats. These three books were so instrumental to me—along with Walter Jackson Bate's epic biography of Keats—that they settled the question of my vocation.
BCF: In a few of your bios you speak of yourself as a "New-York based" poet. Do think of your work (poems, press, magazines, interviews, etc.) as participating in or helping to create a "new" New York School, which may have more a mind-set than a particular geographical site? Another way of posing this question without invoking the perhaps too-constraining notion of a "School": what attracts you to the body of work you publish, the authors you decide to interview, and how is your own poetry in conversation with either or both of the above?
AJF: Well, New York is a great poem itself, the grand self-service salad bar of American culture. I'm sure every young writer, to some degree, comes to this city trying not only to create something new but to become part of something very old. Whitman, Lorca, the Modernists, the Beats, New York School, everyone else practically.
I see O'Hara as Apollinaire, signaling a giddy confusion between poetry and the arts, not just in terms of praxis and technique, which is of course tremendously important, but sometimes too isolated. The slipperiest thing to master, to me, has always been sensibility—that's something I'm very keen about, in terms of New York as the prime source for any would-be autodidact—which buys into a modern (and Modernist) tradition of how poetry is inseminated by city culture, revitalized. In some ways, I'm nostalgic too—not for the New York School or Picasso's Paris, but the literary twenties of Hart Crane. People still got into fist-fights over aesthetic differences! All those journals, like Little Review and transition and what not, were cropping up, the first bearers of the new wave. (Both like, yet unlike, Brooklyn at the moment.) I see a return to that industrial spirit for literary collectivity, but now it's more a grassroots-corporate wavelength—brand it, promote the fuck out of it, sell it (good luck!) then onto the next thing. It's dizzying and maddening, but what a ride. Many of the authors I publish, those that I interview, I'd like to think identify with this sense of poetry-as-city, even if it's not a literal New York or Paris, per se. New York poets innovated not merely techniques, but remain living examples of a sensibility that has a cultural memory, deep and intertwined to the image and shape of the poetic line, much like the way one rare clip of YouTube arcana opens up a minefield of other well-kept secrets.
New York City is always more than a site, whether online or geographical, it's more than a mindset, too. Not that I know what exactly, but there it is, indisputably leaning and looming over us all.
BCF: The Late Parade is the title of your debut collection of poems forthcoming from Norton/Liveright in 2013. What "problems" (formal, conceptual, social, affective) does it address?
AJF: Well, let me dilate on the title poem, which hopefully is exemplary of the book's spirit. It arose out of a horizon of time in the summer 2009, my first in the city, after completing my first year of graduate school at Columbia, and knowing on some level my thesis would be due within a year. Basically, the MFA-reality-bubble was about to burst, just not yet. More specifically, I was enjoying the summer off, engaging in some light film work for a humanities project about strangers; hanging out in the West and East Village sometimes until dawn; relishing the fever and addiction of street chess, which allowed me to meet some pretty interesting characters from all over the world; flirting with amateurish photography, bicycling a lot (three bikes stolen since being a New Yorker); listening obsessively to the atmospheric drone music of Stars of the Lid, particularly their album And Their Refinement of the Decline, which many of the poems in my first book were written while listening to.
Sometime in July, a French chess-playing photographer and myself took a daytrip through Tribeca in the afternoon—the closer we came to the water, the more massive and empty the buildings became. The light slanted sideways; everything had a kind of beautifully choreographed melancholy to it, just like in de Chirico. We wandered these wide, deserted avenues in what is after all an extremely affluent neighborhood, snapping off photos. Something in that experience must have 'clicked' in me. Anyway, I felt compelled to write a very long poem, originally titled "Ode to Tribeca." It just poured out of me, in great heaps of unbroken lines and formless stanzas. It wasn't until maybe a year or so later that the significance of that poem dawned on me. I think it ended up being everything I was trying to do in a poem; I wanted to capture the flow of music and dreams, make feeling-based hallucinations out of a radical parataxis of mishmash diction and convoluted strings of imagery, and like I said earlier, make the poem a city itself, with history and architecture, fanfare and loneliness.
In this poem, there didn't seem to be one kind of shape—there were multiple stanzaic arrangements that felt "right"—quatrains, couplets, tercets, five-line stanzas, eight-line stanzas. Soon, the poem seemed to be more dithyrambic in nature, and contained many suggestive architectures rather than a single, dominating form. I've never been one for poems or books conspicuously in sections, it's something that doesn't appeal to me for some reason as a writer, maybe because it feels fussy, like gated communities. While my first book has many poems with different vignettes or scene-changes, I try to space and signal changes by breaking the line or stanza, I allow only rarely for the intrusion of numbered sections and if so, I like to think of them like a musical sequence. Whenever I'm listening to an album, a symphony, some live recording, I tend to prefer to think of music cinematically, that is, streaming together, rather than discrete short-stories or tracks. Part of what my style is attempting is a pretty wacky continuity, with great formal pressures hopefully to insure the energy doesn't become too diffuse, unwieldy or sloppy.
It wasn't until much later, looking back at this the longest poem in what would become the title poem of the book, that I realized I ended up fusing into a workable whole a string of clashing-yet-resonant sources, whether stylistic influences or obsessions: David Lynch, Henri Rousseau, de Chirico, Crane, Rimbaud, Ashbery, chess, a kind of hyper-French tradition that begins with Baudelaire's unreal cities and culminates in Juan Gris' intimate if not delicate cubism. No one's going to mistake me for a confessional writer, I think, but invariably the private episodes of lived experience work their way into such a big encalada and have their place like everything else. More important than the who-what-where-and-why of life, I'm interested in the moods and desires that seem pre-verbal but exert themselves I think, tyrannically, on everything we do. The Late Parade marks certain romantic relationships, that is, failed ones—as well as things I don't think necessary for the reader to know as such, for example, something like the affirmation of antidepressants shadows the poem's conclusion. I think as a poet, I've always seen the poem as this potential space that's "all" but not "everything"; the strained schizogenic disparities of mental and physical experience melt into a relationship (dysfunctional maybe, but jubilantly so) of word, sound, line and image.
BCF: I'm keen to know why you describe the parade as "late"?
AJF: Aside from the fact the phrase is borrowed—cf. Cat Power's song "The Greatest," which is so wonderfully mumbled, no, murmured, thanks to her perfume-drift phrasing—it just felt totally evocative and right to me. The carnivalesque of Rimbaud and Fellini and Bob Dylan and Black Orpheus and Synecdoche, New York. My love of going too far, impersonation, goofing off, fooling around. Loitering. Shopping. Cruising for boys. Menlo Park Mall, the Freehold, Woodbridge and Lawrenceville Malls. A sense of the processional as the climax of life: funerals, Gay Pride, loafing in sweat pants at home on Thanksgiving watching a parade-float Garfield the size of Utah. I've become obsessed with late Shakespeare because of his return to the outmoded, campy forms of romance and fantasy (which he had largely replaced with a sublimer type of tragic psychological realism) because I think he saw, with his infinitely wiser skill than anyone else's, that tragic seriousness wasn't sustainable. Depression just isn't a tenable mode of living or art-making.
I'm really getting worked up and carried away—but I think maybe in my Irish funereal-festive heart, the goal of art is always towards fusion, integrity. Maybe I thought the parade was "late" because it sounded nice because of a lot of echoes, like the Bloomian where the past and present become confused and anxious, though for me the appeal is not an antagonistic one. Richard Howard told me I must have meant, of course, the lately deceased parade, and who knows, maybe that was whispering to me from the peanut gallery of my psyche all along, but it never occurred to me until he said it.
The impetus to make art is always late, because life is only consciously experienced in retrospect, and what means it gives us to think out how we feel, in language foremost, have to be remade to adequately and fully live it. Maybe lateness, as a category of living or reading signals my hope not in existential tardiness (let the record show, I'm someone who's always pathologically late to everything) or doom (as in too late, it's over, we're closed, come back next time) but that no matter how long we wait or what we endure, a joy comes. One of the earliest films I watched over and over again with my family was the Marx Brothers' masterpiece Duck Soup. And God I love the nutty apocalyptic musical number that breaks out when they all sing and march, still bitingly mordant and relevant as ever, "This Country's Going to War."
BCF: Speaking both as an interviewer who is both fascinated by the genre of the interview and as a reader who greatly appreciates reading your interviews, what are your thoughts about the function, form, and/or status of the interview in contemporary poetry?
AJF: There's a particular dialogue-induced, think-y rhythm of the interview that captivates me, even when transferred and trapped to the page. There's also an impromptu, off-the-cuff, evanescing aspect to interviews I quite like, the attempt to arrest the subject's consciousness for the time being. I'd hate to think of anyone answering a question the same way twice, contrary to the act of writing a poem. I want poem-writing to be open-ended and a song-and-dance of limitless possibility, etc. But rereading old poems, I'm most pleased by a kind of undeterred quality: do they hold up, are the choices still right? A kind of looseness is desirable, to me, but I want to feel untempted by who I am now or how'd I'd write it today.
I've tried thinking more about defining the form/function/status of the interview for a couple of days. I even wrote some terribly meandering thoughts about being an Eighties baby (I grew up during elementary school watching Johnny Carson's Tonight Show and Late Night with David Letterman into the wee hours of the night with my mother (as my father left for work at 10:30 pm, my mother was just settling down after working her long day at a Manhattan bank)). I even tried to think about the beginning of print culture, how authorship in 18th century literature—what with café shops and the beginning of pamphleteering, bulletins, the modern newspaper, that whole academic sound-bite—really is the beginning of our celebrity-media culture. What Boswell did for Dr. Johnson still holds true: to deify a subject through honoring the ephemerality of day-to-day living/thinking: to show the mind in process, peak behind the curtain of the imperial Book. Thank god we're not going there.
After about ten years of my life gobbling down this form voraciously, c/o Google often—Bloom, Dylan, Lynch, Orson Welles, Derrida, Ashbery, Bernadette Mayer's and Bill Berkson's Q&A correspondence, even now I'm finishing this gripping book-length interview with David Foster Wallace from 1995, I think?—I don't see an essential family-trait except promotion. But the Cult of Personality and Self-Publicity doesn't bother me like it does in book reviewing. The range of pithy, entertaining or enlightening interviews I've read by my favorite writers, artists and performers, seem to still outweigh and outlast the reviews I've read about them. What to chalk that up to? Its unapologetic it-takes-two-to-tango-ness (e.g. the famous Ashbery-Koch interview), its unpredictability (even its unevenness, sometimes), its tonal shiftiness (that gets scrubbed and tidied up in most other journalistic formats). In book reviewing, most of the accidental insights, the Ping-Pong illusion of dynamic thinking is lost. There's been a huge narrowing and winnowing in the last ten or fifteen years, even in the last five, of magazine and journal space dedicated to poetry reviews. But interviews seem to be on the rise. So let's be cynical and say literature's become more publicity-driven than ever, as like the lame tag-a-long sibling in the entertainment world. Or, let's be optimistic and say that, more now than ever, a sense of dialogue is permeating how people want to discover and think about books. People like Bookworm's Michael Silverblatt and Christopher Lydon on RadioOpenSource are masters of this form.
99% percent of the time, I interview authors about works that actually interest me. And if I feel the mostly-benign urge to be critical, to apply some pressure, to provoke with as little ostentation as possible, even showcase some aesthetic disagreement, that can be sounded in a larger context because there's frankly just more word-count and room available. I know puff-pieces can be written in any mode, so no, the interview isn't sacred. But maybe it's just that, because it feels less sacred than the all-important, all-talked-about review (half-life of what, a week, two, tops?) the interview admits so much more into play, and often survives on the basis of its open-endedness, its mutt topicalities, its relaxed digressiveness.
BCF: So what do you think a good interview with a poet should (try) to do or accomplish? Should it, like (some) poems, underscore the process of its own construction or attempt to cover up those traces and present itself as unmediated, as if it really were "a conversation?"
AJF: Okay, I'm going to unpack my heart, or try, but first I'll say one thing. Little pre-thinking goes into my interviewing, strategy-wise, that is, especially concerning any conscious choice on how to emphasize or hide the construction of spontaneous, squirrel-flowing speech. I've been lucky to pretty much get to interview everyone I've asked, those that I had a genuine, pronounced interest in their work. In some cases, they were authors who were also friends, or mentors; in some cases, people I've been reading for many years, with round-womb care and interest. So, in part, the idea of being able to say anything original or important to them wasn't in the cards—probably a blessing in disguise. Instead, I've just had to lay down my impressions as earnestly and eagerly as I could, and try to stick to my gut. Ask what you really want to know. Keep it simple. Edit away the indelicacies and awkwardness, nearly always my own, at some later stage. Most of the interviews, I should mention, were done live—in person or on the phone. Email interviews are much, much harder, I think, because the necessary time-pressure or "occasion" to prompt impromptu reflection is nebulous, diffuse, unclear. It seems easier because you're beginning in the same format you end in, but in truth, the distractions and delay multiply.
In my case, it's no accident that the interviews, the majority of them, are done in person, where I can rely on my mouth to do the thinking, the gentle attention of their presence to keep me focused and listening not just to where I merely want the conversation to go, but how they're steering it naturally themselves. I love the ritual of speaking, and find my clumsiness, which is pronounced, the verbal charge and riot of how my brain motors and contours my spontaneous speech to be trustworthy. Prose on the other hand I find mildly terrifying—that is, sitting down to compose instrumental, lucid, well-combed, non-poetic sentences. It's always been a bit of a stumbling block to me, and I'm sure a good part of the reason that, while I've dabbled with reviews, I've mostly avoided it. Reviewing forces me to say insightful, concentrated things, often not sufficiently up to that task. My mind works in a kind of spray-gun style, and the rigor of measuring my thinking gracefully out on the page, with less attention to language, and more deliberate strain on logic and argument, I find a chore, in a way, like having to write with your left hand when you're not.
That said, a good interview doesn't have to be a chore: it should flow, have its own organic, natural tumble in terms of logic and argument. It should welcome digression and court the off-topic, resist the sound-bite, obviously, and redeem received-thinking: those ruts of thought-association we really waste most of our lives trapped re-tracing. For me, I try to make it a conversation: spontaneous, probing, deferring focus onto the interviewee. I do inject my personality in many ways, sometimes overtly, but hopefully those interruptions or provocations are tolerated or indulged because they're really a further opportunity to hear a much stronger, more developed consciousness (my stance toward my subjects) catch the ball and run with it. A later stage then comes in: the clean up—ideas cool off, get pared down, excised, negotiated invisibly, tidied, corrected, shrunk to their brightest parts.
I don't think anything scares me more artistically or intellectually than blind repetition—it's the end of thinking. And if, in some small way, I can be a catalyst for a first-rate author to add something to their "on the record" ideas, memories or reflections about literature, or their life, or anything else, well, that feels great. I know for instance when I interviewed John Ashbery about his Rimbaud translation, I was in the middle of the interview and teetering into that familiar dead-end of trying to pin John down in the meaning-game. I find that so boring and irrelevant to poetry, his work in particular, not to mention it's been done a thousand times. And here I was falling for a trap I know he hates, I hate, and has been done!
So when he answered a question about not being interested in confusing poetry and autobiography, a bias I share and understand the dignity behind, I threw myself a curve-ball by following that up by asking him if he ever made that very mistake as a reader. You know, wanting to trace the literal, reality-based implications of writer's "pure" imagination. What followed in his answer was a marvelous peak into his subjectivity, for a second, via his experience of reading Raymond Roussel—something that in changing him, ended up changing American letters of the last half-century. But that we know; what we might not have, perhaps, is that when John was abroad in Paris and known as the 'crazy American' obsessed with Roussel, he was often captivated and collecting the delicate footprints and tantalizing fragments of evidence of how the elder French writer lived, who he knew, where he traveled, how he did so, what he collected, and so on. It's a humanizing and poignant example, for me, because I think it reminds me there doesn't have to be dogmatic or systematic approaches to literature. In fact, if anything, though they should be entertained once in a while, like a delirious fever that gives you its succulent, lazy bed-high, they have to be avoided. Of course hermetic, formalist poetry is punctured by the reality and banality of day-to-day life, and as readers, we entertain all kinds of motives, even those in diametric opposition to our supposed or actual philosophies as artists. It's a healthy, life-affirming, art-affirming mess of contrarieties.
BCF: Thanks for this. Just one more question, which you might just answer with a question: What would you have liked me to ask you that I haven't asked?
AJF: If you were to characterize the two or three prevailing poetic modes of your generation as you see it, what would they be, and what are their strengths and weaknesses?
The old aesthetic divides have collapsed, as they always eventually do, though they linger on in subtle and dormant ways, sometimes reinforcing newer, more furtive, temporarily resilient strains. Divisions, schisms, differences—however you want to phrase it, these are the lifeblood of artistic contribution and practice, they're what is unique to a time, and an individual body of work. What excites me about all the modes I will very, all-too-briefly sketch below. I feel challenged by them—even to push back or resist, or deny their power, in some ways, and that for me is a sign of their magnetism and appeal, both because they are operating at the moment without assurance of hindsight's approval, but because they begin to reveal how my generation I think is evolving from the past. I read and write with resistance as a prevailing philosophy—if it's all swallowed facilely, then it might as well not be poetry.
One mode is an Amherst-Brooklyn lyric that's associated with poets in my generation as different from one another as Emily Pettit, Ben Fama, Paul Legault and Ben Mirov. They're sometimes identified as hipster poets, but hipster is a mean-nothing word, critically speaking. They don't come from a single school or MFA program (some aren't even MFA graduates), though they belong to a certain milieu, and I think they constitute a type of radical play where all images and references have a certain liberated equivalency—even threateningly so. I've published all of them, as an editor of Maggy, so clearly I'm biased, and lap up their unbridled invention, their distinct explosions in/of the lyric. Part of the risk they run, and I'm entirely ascribing this to four arbitrarily-representative poets, is in testing what's the consequence of one line or one image being interchangeable with any other. The flipside: Does it signify or create a certain emotional affect, an easy ironizing of poetry's multiplicities? Sometimes, I think so. I should say, I know so, because I feel a kindred demon (inspiration) in my own practice. Poetry, in certain modes, survives only because it's willing to be on the brink of constant self-cancellation.
Another mode I would describe as the heirs of Bernadette Mayer, again, a formulation I'm concocting, not reporting as Gospel truth, or meaning to impute to other poets' records. Ariana Reines and Dorothea Lasky are poets that I see as in some ways reclaiming the destructive prowess of a decidedly feminine voice—I say Mayer, rather than Plath (who they also seem very marked by), because there's a transgressive confidence to their irruptions of the body, of gender, and sexuality, charged by a deliberate eroticism in favor of automatic sensuality. They also, like Mayer, know the impress and coherency to be found in declarative syntax, and I keep going back to this word "voice" when I think of them. Part of what postmodernity and Language poetry took a wrecking ball to was this idea of a singular, earnest "I" voice in poetry, stable, coherent, anti-artificial. Both of them upset that dogmatic attack because while they refuse to see the "I" as singular, or static, and though they welcome artifice in flashy and more subtle manners, creating the persona-invention that is "Ariana Reines" or "Dorothea Lasky," they are also engaged in coherency, in earnestness; they refuse to cede the "lyric" as an ancient rite for the self-speaker. These poets also seem to me to be a return toward sense, and while they play with and re-construct the self on the page, they're deeply committed to a communion with their reader—they want to be heard, accessed, listened to, and haunt the reader by what they are saying, not merely the provocation of what they might be saying. And maybe the gamble and limit within this vein is really more what I see in the gamble and limits of Mayer herself—whose Whitmanic egoism contains multitudes and disdains the perfect poem, the idea that poetry could become precious, another objet d'art for the museum gallery. I have no idea what either Reines or Lasky think of this notion of culture, the poem as quaint masterpiece, but their quite contrasting inheritances from Mayer, as I see it, boils down to taking the logic of voice, of poetic self, quite seriously. (I should admit that persona, even as a construct, is something I'm fascinated by yet entirely inept at, as a poet, and would have no idea how to do. Mimicry, yes, but persona, no.) As I follow their careers, I think one of the challenges they'll face is how to avoid the repetition and constraint that comes from having self-fashioned such a palpable and recognizable identity.
Lastly, I see a huge shift in my generation towards the poem as opening onto other genres, multimedia, the incorporation of the internet, the insertion of the visual. Anne Carson's Nox, Joe Brainard's drawings, there are a lot of recent precedents, admittedly. But what's distinct perhaps among younger artists is the new "hybridization" (ugly word!) between the visual and the verbal, between entertainment culture and literature. I'm thinking of a larger category that would encompass not just poetry and painting, a very traditional duo, as in Bianca Stone's poetry comics, Simone Kearney's Michaux-like writing-drawings, but also Kate Durbin, Andrew Durbin, and many others, who see the age of the meme, the music video, Twitter and Facebook as real energizing agents in how we have to remake and shift the boundaries between literary or poetic writing and alternative modes of technologic communication in 2013. More than ever, poets are collaborating, embracing their multi-talents, incorporating other disciplines in their practice: Emily Skillings, for example, a poet but also a dancer, who even 'choreographs' poems. Mark So, who is a composer, properly speaking, but is in my mind as much a poet and performance artist as anything else. It's impossible to talk about a single strength or weakness in this new age of collaboration and hybrid poetics because I think the exact thing that is under attack is singularity, that is, the fact that the poem would be a received, as it has been traditionally, as a particular type of writing, a lyric, made up of speakers, composed by a single author-consciousness, intended to be read by the eye or spoken by the voice, heard with the ear. This order of operations has been scrambled, and opens beyond literature; so many poets today see their models or chief influences as not necessarily being dead poets. And I don't just mean giving lip-service to how life-changing it is to be brought up in the age of TV, or how we all spend so much time wasting away on the internet. This isn't (simply) about the content or idea of non-literary culture being foregrounded in poetic subject matter. Poets like the ones I've mentioned above are actively seeking to incorporate in their practice the techniques and sensibility of other artists, as well as celebrity and internet culture so that the way one writes, the form and shape is entirely re-invented. Writing becomes a performance, an event, an artwork, a t-shirt, etc. And just as there is not a single strength to this phenomenon which I am clumsily compressing together—I don't think there's a single weakness. There are no good wars, there are only heroic or contemptible discrete choices within them. That said, something I'm defensive about is the kind of trend-setting this instills and perhaps wrongly projects onto more solitary acts of creation, that do continue or uphold more traditionally or conventional modes of practice. Yes, we all know the sacred bloated cow that is the Lyric Poem isn't going away, but as the visual-aspect of writing, whether collaborative or multimedia-based, complicates a dry or staid approach to poem-making, I think we need to remember the value of solitary, singular acts. That is, even a poem, words broken into lineation on a page, remains radical, and will survive, not in spite of this or that e-technology, or more radically adaptive artistic practices and processes, but because, you know, writing a poem all by yourself can still be one of the most radically dynamic things a human being can do.
BCF: Adam, thanks and thanks! I'll close by asking if there's anything you want to say about the poem that follows?
AJF: What to say about "To a Shepherd"? However debatable and treacherous the notion that poetry comes out of experience, reality or what have you, and gets smoothed into the coded creases of literature, sealed in a frame of metaphors, devices, tropes, I'm sure the relationship of any poet to their poem includes the potential for a reverse Rorschach test. It's a human enough question—ok, I'm reading your poem, maybe I'm baffled or maybe I find it entirely accessible, maybe it's good, maybe not, but I'd like to know what you were thinking, where did these images and phrases come from. So goes the line of the stroller in the modern art museum, "So what is it!?" "Paint, madam."
Isn't this whole dance that gets shorthanded as against-representation, against-meaning, tired already? I see the poem as a magic box, a white machine, that if it's working, it's going to manufacture reality and experience for the reader, not backwards but forward in time, beyond the poet's private impressions, whether deliberated or suppressed. If people are for some reason interested in how a poem was made, or what the poet's intentions might be, I like to see it as a Behind-the-Scenes feature, that has nothing to do with the plot or enjoyment of the film, but for the curious. A poet's auto-interpretation, if that even ever exists outside the poem itself, certainly shouldn't be considered the Director's Cut with her exclusive Voice-Over. Nor should it be promotional, a review, a summary. But let me violate all my own banal prejudices against padding or supplementing and offer this.
Behind the Scenes
This poem was the last to be written and added into my first book. The title, as is often the case, occurred to me out of the blue, first, and sought out a poem to go with it. So I heard "To a Shepherd," that conjured a kind of space I felt invited to, and when I started writing a poem, soon I knew on some intuitive level, Oh, this is that poem. Things that I were reading to grease the wheels before or during writing figure their way in, like Emily Dickinson's letter to her cousins, which talks of "rivers a far way off," and other phrases I used in the final stanza, which eluded me for a while. I often find the beginning of the poem is instantaneous, inevitable, unalterable, on a good day. But carrying that confidence and stamina through to the end, that's always the hard part. I stalled on the third stanza, and had to rewrite it many, many times. I read a sequence of sonnets by Auden, vaguely related to World War II, I believe. I was hunting for phrases, or something to spark me, and while nothing passed through, as with the Dickinson, I think a certain tone, a formality, Auden's declarative oratory allowed for the ceremony of my poem.
As always though, things filter through that I hadn't intended: the "mulberry" must be credited to Timothy Donnelly's "The Halls of Aspartame" (a long prose sequence), which he had been finishing up at the time, this was August 2012, I think. Then the image of the golden ball, which must be from Marlowe's O that I had a charm to keep the winds / Within the closure of a golden ball. I haven't read Dido, Queen of Carthage since college, but stray images/lines have always resurfaced in me in a very uncanny way—they usually signal something; I don't know what exactly, but I try not to split-the-lark too much. For instance: My vocabulary inside poems has always been tremendously more eclectic, sophisticated and ridiculous than my prose, or my conversational everyday English. I don't know why this is, but I'm definitely a diction-junkie. So something like "microstyle," a ridiculous word, if you ask me, I didn't notice until much later that that had come from a writing tips manual propped up near my bed, eponymously name. Finally, the poem—and I love shepherds, idylls, pastorals, all the ancient landscapes filled with homoerotic lyricism that poetry allows for—is actually written as a sort of prayer to a real shepherd, someone I correspond with almost daily on Facebook, who lives in a war-torn country on the other side of the world. He's in the military, has had the most remarkable and unbelievable life, and yet, well, is in all literal senses of the word, a shepherd. I remember him sending me a picture once of him driving in his jeep on the mountains, having to honk his horn to navigate the traffic of one of his flocks. No one would or need know that, necessarily, but it's definitely something that gets my ticker ticking: these disjunct traditions, conventions, image-clusters of civilization's memory, getting a kind of radical makeover in the poem (de Chirico has a statuesque bust of a head in one of his portraits wearing a pair of chic Italian sunglasses: that's my aesthetic credo, if I have one, in a nutshell). Who cares if the reader thinks about any of these things. I just want them to feel through them, feel something, even anything. But intensely.


***
TO A SHEPHERD

May you have rings of coral groves, and all the bread
that proves man does not live on love alone.
May the starkness of inhuman instruments be yours,
tempering a passageway through this ordinary
mountain range where the mountain-door dwells.
In it opens all the new and old world problems.
Preferably, there'll be respite: civilization's slop—
its grand mulberry; a withering spa by the sea.
May you know spritely pickled strings that throb
like gentle adversaries underneath encroaching
sighs, with soft sweet splashes of blood-matter
and ground-matter, smooth un-timbered song.
For always in my registering of life, someone else's,
I come to a nestled ridge below a city-gridded
view, and dabble in thoughts that others poach
unbeknownst to less literal things like who just
died. So a vague ceremony bobbles in my brain.
May you have chocolates in muffled form.
May you feel ecstatic and hollow-eyed, for once,
as you plead for a microstyle of fleet-footed
driving among hills; beeping a sheep-dispersing
horn; checking every so often to see who's
written, who's marred or married, which season
ululates its high-temple prayer all alone.
May the garrets and flower-slums contain ink
and silk to last a war or two. May brute force,
lacking its little stupidities, be like the little rain.
May your shirred head still be full with sleep.
Or, as the wind rips its furze-fuzz mane on rivers
and wagons a far way off, wrapping itself into
a golden ball, may you always have an elsewhere
to hurry to: wavelike, uncurfewed, passing.