Poets, Presses & Periodicals is a regular feature of OmniVerse, created and curated by Sara Mumolo: a conversation with the publisher of a small press or periodical, a poet they have chosen to highlight, and one of our OmniVerse staff writers.
In this installment a poem and audio recording of the featured poet, Patrick Culliton, follows the conversation.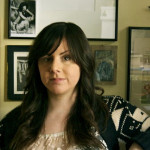 Sara Mumolo is the Program Manager for the MFA Program in Creative Writing at Saint Mary's College of CA. She curated the Studio One Reading Series from 2008-2012 and co-edits Calaveras with Alisa Heinzman. Her first collection of poems, Mortar, is forthcoming from Omnidawn in fall 2013.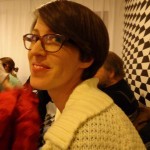 Alisa Heinzman works for a translation company and lives in Nebraska with Jake Gillespie. She co-edits Octopus Books with Mathias Svalina and Zachary Schomburg and Hajara Quinn, and co-edits the chapbook series Calaveras with Sara Mumolo.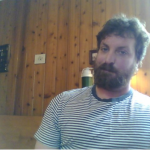 Patrick Culliton is a small blue sock from Ohio. He is the author of the chapbooks Hornet Homily (Octopus Books) and Horse Ballast (Pavement Saw Press).