A regular feature of OmniVerse, Poets, Presses & Periodicals is a conversation with the publisher of a small press or periodical, a poet they have chosen to highlight, and one of our OmniVerse staff writers.
In this installment a poem and audio recording of the featured poet, Kristy Bowen, follows the conversation.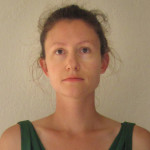 Pepper Luboff is an Oakland-based writer, editor, and artist with an MFA in creative writing from the University of Utah. Her chapbook And when the time for the breaking was published in spring by Ark Press. She is a regular writer for Drunken Boat and a reader for Zoetrope: All-Story. She also reviews art, in its many forms, on her blog Pigeon Review at pepperluboff.wordpress.com.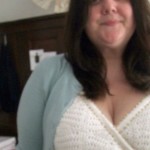 A writer and artist, Kristy Bowen's work has appeared most recently in Projectile, Birdfeast, and Stolen Island. She is the author of several written (and sometimes visual) endeavors, including the prose projects beautiful, sinister (Maverick Duck Press, 2013) and the shared properties of water and stars (Noctuary Press, 2013). She lives in Chicago, where she runs dancing girl press & studio. Her collection of poetry, girl show, is due out this fall from Black Lawrence Press.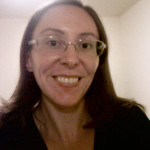 Kristina Marie Darling is the author of fifteen books, which include Melancholia (An Essay) (Ravenna Press, 2012), Petrarchan (BlazeVOX Books, 2013), and a forthcoming hybrid genre collection called Fortress (Sundress Publications, 2014). Her awards include fellowships from Yaddo, the Helene Wurlitzer Foundation, and the Hawthornden Castle International Retreat for Writers, as well as grants from the Kittredge Fund and the Elizabeth George Foundation. She is currently working toward a PhD in poetics at SUNY Buffalo.

Read more »