A regular feature of OmniVerse, Poets, Presses & Periodicals is a conversation with the publisher of a small press or periodical, a poet they have chosen to highlight, and one of our OmniVerse staff writers.
In this installment a poem and audio recording of the featured poet, Frank Sherlock, follows the conversation.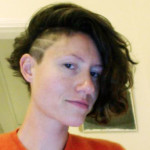 Pepper Luboff is a writer and editor with an MFA in poetry from the University of Utah. Her poems have appeared in Colorado Review and Projector Magazine, and her chapbook, And when the time for the breaking, was released last spring by Ark Press. She's written features for Drunken Boat and Poetry Flash, and she's a reader for Zoetrope: All-Story and Zoetrope's screenplay contest. She also reviews art, in its many forms, on her blog Pigeon Review.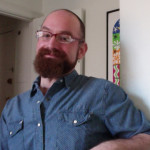 A former NEA Fellow, Brian Teare is the recipient of poetry fellowships from the MacDowell Colony, the Headlands Center for the Arts, and the American Antiquarian Society. He is the author of four books—The Room Where I Was Born, Sight Map, the Lambda Award–winning Pleasure, and Companion Grasses. He's also published seven chapbooks, most recently Helplessness, [ black sun crown ], and SORE EROS. An Assistant Professor at Temple University, he lives in Philadelphia, where he makes books by hand for his micropress, Albion Books.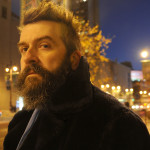 Frank Sherlock is the author of the soon-to-be-released Space Between These Lines Not Dedicated, Over Here, The City Real & Imagined (w/ CAConrad), and a collaboration with Brett Evans entitled Ready-to-Eat Individual. Por Aquí, a Spanish-language collection of works translated by Carlos Soto-Román, will be published in Chile in fall 2014. Poems beyond the page have found their forms in installations/performances/exhibitions, including Refuse/Reuse: Language for the Common Landfill, Kensington Riots Project, Neighbor Ballads, and B. Franklin Basement Tapes. Sherlock is a recipient of the 2013 Pew Fellowship in the Arts for literature. He is currently Poet Laureate of Philadelphia.