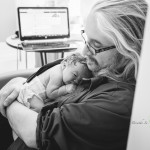 Born in Ottawa, Canada's glorious capital city, rob mclennan currently lives in Ottawa. The author of nearly thirty trade books of poetry, fiction and non-fiction, he won the John Newlove Poetry Award in 2010, the Council for the Arts in Ottawa Mid-Career Award in 2014, and was longlisted for the CBC Poetry Prize in 2012. In March 2016, he was inducted into the VERSe Ottawa Hall of Honour. His most recent titles include notes and dispatches: essays (Insomniac press, 2014), The Uncertainty Principle: stories, (Chaudiere Books, 2014) and the poetry collection If suppose we are a fragment (BuschekBooks, 2014). An editor and publisher, he runs above/ground press, Chaudiere Books, The Garneau Review, seventeen seconds: a journal of poetry and poetics, Touch the Donkey and the Ottawa poetry pdf annual ottawater. In fall 2015, he was named "Interviews Editor" at Queen Mob's Teahouse. He spent the 2007-8 academic year in Edmonton as writer-in-residence at the University of Alberta, and regularly posts reviews, essays, interviews and other notices at robmclennan.blogspot.com.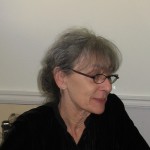 Susanne Dyckman's most recent book is A Dark Ordinary (Furniture Press Books, 2016). She is also the author of equilibrium's form (Shearsman Books) and three chapbooks. Her poetry has appeared in Volt, Fact-Simile, Ambush, Shadowtrain, and Touch the Donkey, among other journals, as well as in the Paper Kite Press and As if it Fell from the Sun (EtherDome) anthologies. She has taught creative writing at the University of San Francisco and San Francisco State University and currently co-edits Instance Press. She lives and writes in Albany, California.







Susanne Dyckman: What brought you to writing? What keeps you writing?
rob mclennan: I don't think there was any specific one thing that brought me to writing, but a whole set of events, occurrences and circumstances. I was always drawing, painting, playing music and writing. I was constantly making. In later high school years I had both a partner and a social group who were writing, and we even produced a little magazine. Once I began to engage in literary things in Ottawa in my twenties, I discovered a whole array of past and present activity that prompted me forward.
There was no one thing: tales of my storytelling upon grandfather's knee when I was two years old.
I also grew up with a mother who lived with an extended illness (twenty-two years of kidney dialysis until her third transplant in 2000). When she died in 2010, she'd been forty-three years sick which, at that point, was three years longer than me. Between kidney dialysis, numerous pneumonias, perforated bowel, multiple hernias and other issues (including her eventual slide into a form of dementia), we really have no idea how she made it to seventy. Sheer will, I'd suspect. Growing up into this, I've often wondered if this pushed me to produce as much as possible, not wishing to wait "until later" to do the work I thought was important. I suspect my mother might also have had plans for her own life, so much of which was simply not possible. Ignoring the safety-net of post-secondary school or employment opportunities, I focused on writing; I wonder if I was attempting to produce against fear, and the possibility of not knowing how much time circumstance would allow.
I think the biggest lesson literature has taught me has to be patience: the slow, steady carve of work over an extended period. Many projects exist simultaneously, and over quite a series of extended periods, each one completing in turn (as appropriate). What keeps me writing is patience, bloody-mindedness, excitement and enthusiasm, and knowing that the worst periods of poverty and lack of publishing and community supports are long behind me. Even as the work becomes more demanding (as it should), the task itself is far easier. And it would take away from the accomplishments made during those stretches of struggle and isolation if I were to allow any of the difficulties to stop me now.
SD: This is a question most often asked to women, but it should be asked to men as well. How has parenting impacted your writing practice?
rm: In my four-part 2013 essay, "Writing Fatherhood" for Open Book: Ontario, I wrote, referring specifically to Hamilton writer Gary Barwin: "[His] poems aren't necessarily about them, but could not exist without their presence."
Becoming a parent forced me to become more focused about my work. When my first child was born in January 1991 (my then-partner and I were twenty years old), it prompted me to either stop writing altogether, or take seriously what I'd been poking at occasionally since my early teens. I ended up running a home daycare until my daughter Kate was about four years old (around the time her mother and I broke up), which also had me writing in coffeeshops three nights a week from 7pm to midnight. I've been writing full-time since then, usually pushing six days a week, with Saturdays off to hang out with her as she grew.
More recently, when Rose was born in November 2013, I went from writing daily in coffeeshops and home office to juggling infant needs and writing desk. It helped that my wife Christine had a full-year off work for maternity leave. Both of us home meant there was a trade-off, and even in those first three months when I expected to be completely useless writing-wise I managed to get an enormous amount of work done: Rose slept her ninety minutes or so in the snuggly as I sat at the keyboard in the morning, and then she woke to nurse, which often allowed me another hour or more. I had prepared myself for the possibility of three months-plus with no possibility of work at all (I was three or four months ahead on the blog, for example), and then managed this incredible output (reviews, essays, interviews, poems, etcetera). After Christine returned to work, I was trading off occasionally with a couple of other parents in the same position, until they too returned to work.
Until she was about eighteen months, Rose was still sleeping two or three hours a day, which allowed a certain amount of work in the afternoons. Now she averages anywhere from sixty to ninety minutes, and some days I haven't the energy or attention-span to do much more than poke at some emails and catch up on comic books before she awakes. Just before she turned two, we began her in two mornings a week at 'school,' allowing me longer stretches. It will be interesting to see what occurs when the new (final) one arrives in April, 2016. [Aoife Lydia Judith McLennan arrived on April 16, 2016]
In the months leading up to Rose's birth, my biggest goal, apart from getting as much work done as possible, was to severely reduce the number of projects I was working on; I knew my time with a toddler would reduce my writing-day, so I wanted to be in a situation where I was only focusing on one or two writing projects, and not the five or six I was long used to juggling. That being said, I've been trying to complete a manuscript of short stories for a few years now, and haven't quite managed it. There are even stretches of weeks that reviews, interviews and other oddjobs prevent entirely me even thinking about that short fiction manuscript.
Still, after twenty-plus years of furious work in multiple directions, I can allow myself a bit of space to breathe, I think, and enjoy the opportunity to spend time with the young lady. She'll be in school soon enough; why not enjoy?
SD: You are a prolific writer and a dedicated promoter of poetry. How do balance your time between your own writing and the reading of others' work?
rm: Short answer: carefully. Really, I've been juggling all of this for more than twenty years, and I think it is simply a muscle I've developed. Reviewing, hosting/organizing readings and small press fairs and editing/publishing all feed my own writing. As Robert Kroetsch said, literature is a conversation.
SD: Quite a few of your poems begin with a epigraph, which reflects, as you've just said, that "literature is a conversation." I am interested in exactly how this poetic device, used by many, works for you. Is it a way to generate what follows, to enter your own writing, is it to set a tone, or something other?
rm: Short answer: yes. I include epigraphs as part of the conversation I've been engaged with in my reading, which then influence the kind of work I end up doing. My reading feeds directly into my work. I suppose I simply wish to acknowledge those connections and conversations as much as possible (without, one hopes, distracting away from what I'm actually attempting to do).
SD: In the acknowledgment to Paper Hotel you mention an "unofficial soundtrack." Is it your practice to write with/to music, or do you prefer silence (that is, as much silence as you might have with a toddler at your side.)
rm: Silence is relative. I've always music on in the background, somewhere, whether through periods Rose and I sit in the living room reading stories, in the kitchen mid-meal, or when I'm sitting solo at the computer. My immediate tasks upon waking include feeding the child, putting the coffee on, collecting my paper from the front door and turning on music. Then to dishwasher, dressing the child, etcetera.
Silence, for me at least, really means a lack of interruption. Over the past year, for example, I've been pushing to complete a manuscript of short fiction, the soundtrack of much of it being David Bowie's "Heroes" album. I know writers who claim they require absolute silence and solitude when they work, but I require the opposite: when I lived with former partner and our then-toddler, I began writing three nights a week in a downtown coffeeshop, which led me to spend the next two decades plus writing in busy pubs, crowded mall food courts, coffeeshops, airports and taverns. I managed to get an enormous amount of work done around 2010, for example, while regularly traversing the 4.5 hour Greyhound between Ottawa and Toronto. Now my outings are far more rare, and I'm either with Rose, or at my desk in home office. There is very little in-between.
Still, certain kinds of work can happen, even when our wee toddler is around (I am home full-time with her, by the by, in case that wasn't clear). She can be in the living room playing quietly (with music on in the background) while I poke at emails, including receiving responses and sending out subsequent questions for my ongoing series of interviews through Touch the Donkey, for example, or answering a variety of questions for Chaudiere or above/ground press authors. A minute here and a minute there is completely fine (and I am quite good at multi-tasking). Anything requiring a deeper attention (including this) has to wait until her two mornings a week in 'school,' or the sixty-to-ninety-minutes of her afternoon nap.
SD: Would you talk about your use of punctuation, both in general and, specifically, your use of a comma or semi-colon to start a line?
rm: Poems for me have always been visual, so I've enjoyed playing with punctuation and spacing, both for the sake of the visuals on the page, and as a playful-pause. Winnipeg poet and critic Dennis Cooley (a poet I wrote about last year for Jacket2) wrote a really compelling essay on the subject of line-breaks that I would highly recommend, his "Breaking & Entering (Thoughts on Line Breaks)" from The Vernacular Muse (Turnstone Press, 1987).
Really, I've also long used punctuation and space as notation. Ottawa poet jwcurry has discussed the idea that there should be no single way to read/perform any poem, but I can't help but build a piece on the page in a particular way for it to be read, whether aloud or on the page, in a very specific way. Think of Medieval artworks, tracing a line for the eye to follow a particular path. At the same time, I also wish the poem to remain open (however contradictory that might sound) for variations on that reading, specifically structured through the use of the allusion, fragment and collision, allowing for what any given reader might bring to the page. Poetry, in many ways, is a collaborative form: between the writer and each particular reader, each of whom bring their entirely separate histories (and baggage) of reading to each individual piece.
SD: If suppose we are a fragment (2014) incorporates a number of prose poems. The Uncertainty Principle (2014) is entirely prose poems. This is a change from your often spare lines and use of space in much of your other work. How do you make those choices?
rm: The prose poems are part of a very large arc I've been conscious of in my writing, one that goes back a decade or so. After a number of manuscripts, I was beginning to worry that I was relying entirely too much on the line, pause and breath break, and pushed hard to attempt a shift, separate to simply becoming more interesting to seeing what other devices I could be utilizing. One wishes to never remain static. And who wants to endlessly compose the same poem or poems?
In the back of my head, I'd been collecting a variety of ideas from poets such as Lisa Robertson, Lisa Jarnot, Rachel Zucker, Monty Reid, Rosmarie Waldrop, Robert Kroetsch and numerous others, all of whom work their own variations on the sentence, and I was intrigued. In 2010, I composed the poetry manuscript "Miss Canada," a book heavily reliant on the breath and line break, something I was deliberately pushing throughout the poems, almost as a way to exhaust. It was only through this form of exhaustion that allowed me the space to attempt something, for me at least, entirely new.
During the same period, I was introduced, through Toronto poets Stephen Cain and Sharon Harris, the anthology Crosscut Universe: Writing on Writing from France (Burning Deck, 2000), edited/translated by Norma Cole, and it really couldn't have come at a better time. If suppose we are a fragment, the manuscript that emerged immediately after the as-yet-unpublished "Miss Canada," is heavily influenced by the prose poem (specifically Crosscut Universe, which remains the single largest influence on my writing over the past decade), and considerations on the sentence; I wanted to see what I was capable of through not relying at all on what I had worried had taken over my work. The Uncertainty Principle, on the other hand, is a collection of very short stories, after having gathered influence from a variety of sources including Sarah Manguso (specifically Hard to Admit and Harder to Escape), Lydia Davis, Czesław Miłosz (specifically Roadside Dog) and others. Over the years, there is a line that has developed between my poetry and my fiction: my poetry explores through the use of language, image, sound, the tangent and fragment, and my fiction is engaged in the accumulation of moments. Some have even seen my two novels as "poems," but I see all three of my works of fiction as fiction, and not in any way as poems (however "poetic" my prose might appear): my fictions tell narratives in full sentences, and engage beginnings, middles and endings. That is not how I see what I am doing in my poems at all.
The choices emerge from a slow and steady accumulation. I think by the time I started working on If suppose we are a fragment in 2011, for example, I'd been considering the prose poem for at least half a decade, and I knew it was simply the opening into a conversation I wanted to be engaged with over quite an extended period (and far more than simply one manuscript). The short stories in The Uncertainty Principle, also, are part of a twenty-year path of attempting an increasingly dense and lyric prose. My two novels (white, 2007, and Missing Persons, 2009) are earlier stops along that same path. As a reader, I've always been far more interested in dense, lyric prose (than, say, longer descriptive narratives, which predominantly work in far looser, and occasionally lazy, prose styles), such as early novels by Michael Ondaatje, Margaret Atwood's shorter novels and Timothy Findlay's short stories (specifically Stones), and other prose works by Dany Laferrière, Jacques Godbout, Etgar Keret, Nicole Brossard, John Lavery, Jeanette Winterson, Paul Auster, Sheila Heti, Ken Sparling, Ali Smith, Richard Brautigan, Stan Dragland, Jean McKay and George Bowering, among so many, many others. By Grand Central Station I Sat Down and Wept (1945), by Elizabeth Smart (another writer from Ottawa), was very important for me (I wrote on her soon after Rose was born, for Literary Mothers), as was Sheila Watson's classic The Double Hook (1959).
But, to your question specifically (if even the long way around): choices are made through years of practice, constant edits and being able to trust one's intuition. Choices are made through experience.