from GHOST / LANDSCAPE
I'M GOING TO THIN DOWN AND STAY THIN

What do I mean. Let me first be sure what I do not mean.


The neighbors, far down the block, about a quarter mile, Eliot and I saw it last night, have a Toyota pickup with a shell, and through the back window of it we could see it completely full of stuff. The house looks nice. The yard's kept up. But there's this problem about the pickup. It's red, and we both feel it's screaming at us. We're walking the dog, so that's our excuse to go slow and look around. I mean completely to the roof full of stuff. It didn't look like you could get a piece of paper in there.


These are not just things, these are tendencies. It's how enlightenment, I've read, is an understanding of our cooperation with what happens. So now we wonder about the value of enlightenment.


We counted fifteen statues while waking. One house had three swans. Mostly, though, it was cherub angels. One was a squirrel. But the red Toyota pickup house had no statues. It looked ordinary but for the pickup. And the drapes were drawn.


It's fine, I guess, to say we all build our houses on sand, but what then. It's fine to say we all build our lives on sand, but what then.






GHOSTING

We knew the house was haunted, but at first, we were unsure which one of us was the ghost. Because you were always talking about role reversals. How my job description depends entirely on the weather.


Beyond the window, snow keeps piling up. So I hold my breath and latch the gate. I had always imagined disturbance as: a white dress and radio static, broken light bulbs and dead batteries. For the most part, it's true.


Look straight at me and the meadow swerves left.






DISPATCH

The whole time you were speaking, I was away at the conference. The talks went on for days. In every room, a different man stood at the lectern, explaining what he had been taught about enjambment. No matter where I was seated, there was no graceful way to exit. Perhaps that's because the door had been locked behind me.


Before the airport, before the elevator, and before that sudden intake of breath, I wanted to tell you that the opinion poll didn't matter. Our formulation of the question is what's really at stake. That's when I sigh and start to change the punctuation by hand. But there's no way to mail the envelope.


Now they're discussing various problems with the lyric. Are you still in Omaha and is there any way you can come unlock the door?






HOLOCENE EXTINCTION
There's the uncertainty next to probability that says there will be a murder tonight, but not if it will be you that makes us return to places we've been bothered by, because the mind cannot tell the difference between what we see and what we remember. One could express this differently, surrounded by monks, perhaps.


Mostly we dream of commercials. We were watching TV earlier, which makes the statement seem less troubling. Sure we do, we say, because we just saw this one with a talking baby or talking animal and we're to trust babies and animals. It's funny, of course, later out on the back deck, but we still have to go to sleep at some point.


Sometime tomorrow we're aware that we've just realized we are wherever we are, with a thirty-second teaser. Someone one yard over was having an argument about a flag someone had up and you didn't know what kind of a flag, only that it was an argument, so you didn't know how to feel about your neighbor, what they were standing up for, and so then you're back in your kitchen staring at the glass on the table, one of those common clear glasses that everyone has that you don't remember buying.






---
Kristina Marie Darling lives everywhere and nowhere, so cell reception is rarely a guarantee. When her phone rings in the middle of the night, there's never anyone on the other end, only snow and a bit of music in the distance.

John Gallaher spends a lot of time one the other side of the road from a cornfield, though some years it's soy, and now and then, fallow, but no matter how far out he lives, he continues to get all the same TV stations everyone else gets. Radio too.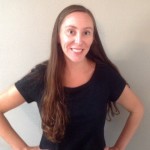 Kristina Marie Darling is the author of over twenty collections of poetry and hybrid prose. Her awards include fellowships from Yaddo, the Ucross Foundation, the Helene Wurlitzer Foundation, and the American Academy in Rome, as well as grants from the Kittredge Fund, the Elizabeth George Foundation, the Ora Lerman Trust, and the Rockefeller Foundation Archive Center. She is currently working toward both a Ph.D. in English Literature at S.U.N.Y.­-Buffalo and an M.F.A. in Poetry at New York University.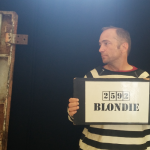 John Gallaher is the author of five books of poetry, including Your Father on the Train of Ghosts (with G.C. Waldrep, 2011), and In a Landscape (2014), as well as two chapbooks, and two edited collections, The Monkey and the Wrench (with Mary Biddinger) and Time Is a Toy: the Selected Poems of Michael Benedikt (with Laura Boss). His poems have appeared in The Best American Poetry, Poetry, Boston Review, Chicago Review, and elsewhere.