Selected by Hoa Nguyen as a finalist for the 2018 Omnidawn Revealed Identity Poetry Book Prize
---
Keşke I.
—she—
descends
river valley
ancient Lycia
way of—
flowering
oleander, bay, fig, pine wild
grapevine
trails
Timber Mountain Tahtalı Dağı
—throne of gods—
what were the right ways— what was the name that you gave
her? tumbled into wind
—she—
—dreams a hundred years
before
Christ : the pirate chief

Zenicetes his kingdom lost
So the pirate
sets fire to his house fiery Mt. Chimaera—Yanartaş—
—she— imagines
wife and daughters emerge from rock burn
inside— a flame that does not die by day or night
part lion part goat part snake Χίμαιρα
breath of— female fire enraged Anteia
—she— hybrid dishonored
witness these details: Mount Omurga
Çamoda Peak winged Bellerophon who
on all sides arrowed clouds broke the sacred bond between
—she— bewilders guest and host
Zeus : his raging realm of
female death : she—
spits in the dirt likes challenge
myth's arterial routes
down
the coast
Çıralı origin of—
Temple of Hephaestus —
Burak, the tv actor
lights a cigarette
promises —keşke—
into risen night—
—she—reconfigures geography of attachment
monstrous goddess
combs snakes from her
wet cool hair— one solid braid
—skin of sound—
bruises to remember
what might have been care
what avoidance plaited into desires not—
—she— maquis: mint, laurel, myrtle
abandoned
the 15th century
—Olympos— olives and dry oak
offer aching will
evidence you read
what
—she— now reads—

---
Jennifer Reimer reading: Keşke I. (with Silvia Schultermandl)
---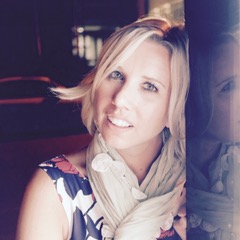 Jennifer A. Reimer, Lise Meitner postdoctoral fellow in American Studies at the University of Graz in Austria, received her PhD in Ethnic Studies from the University of California, Berkeley in 2011, and her MFA in Writing from the University of San Francisco in 2005. Jennifer has numerous scholarly and creative publications. Her first prose poetry book, The Rainy Season Diaries, was released in 2013 by Quale Press. The Turkish translation of The Rainy Season Diaries was released by Şiirden Press (Istanbul) in 2017. Her second manuscript, Keşke, has been a finalist for prizes from Ahsahta Press, Eyeware Publishing, New Rivers Press, and Omnidawn Publishing. She is the co-founder and co-editor of Achiote Press, an independent press dedicated to spotlighting underrepresented authors and artists. A proud California native, Jennifer now lives in Austria. Follow her on FB (Jennifer Andrea) and Instagram (@jenniandreaca).