This month we feature new work from the five finalists of the 2013 Omnidawn Open Poetry Book Contest:
Julia Bloch — Gregorian Inversion
Jean Donnelly — The Architects
Jill Magi — GIFT
Daniel Poppick — The Police
Simone White — Of Being Dispersed





[from 'Gregorian Inversion']
Julia Bloch


The cycle is lengthening. Poem about labor a luxury. Work (cut thing) a series of flaws, a series of laws, OK, work as a sequence of laws, like metal plates, moveable, but only laterally. Pin approval to the walls of your cubicle; hold the notion of a body to make another person or a body to make itself. A body to eat itself from the inside out. A body for drawing, for the inside, for moving in and out. Curtains of bodies covering each other & the earth. It's writing all the time.




Another dirty bird. Day one also and so calendrical, the way Santa Monica Boulevard appears now. Each time more than the last. Blue ink on white paper. Total allergy; i.e., California. Outside the window, orange crystal on pink crystal. Remembering a corner of the museum, flush, like a round thing. Because it flared up, all its threaded edges slapping against the wall that's been painted over. What needs to happen before we can chronicle progress? We have all the necessary materials: glass, plastic, paper, wood, cloth, tin, rose quartz, hermetic seal, blood. We can see the time through the glass although it hasn't arrived yet; I guess we're imagining. We know this tapestry was made after 1492 because Hercules is holding a round world.



*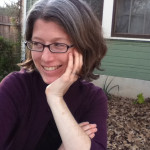 Julia Bloch grew up in Northern California and Sydney, Australia. She is the author of Letters to Kelly Clarkson, a Lambda Literary Award finalist, and the forthcoming Allison Corporation. She lives in Philadelphia, where she teaches literature and creative writing at the University of Pennsylvania and works as associate director of the Kelly Writers House and as coeditor of Jacket2.






---
from The Architects
Jean Donnelly


in third person
the I
may watch
a theater


all of its
invectives'

caged
originals
their dispersed

mediations


a sequence
to closing out
a mute light
by which

to watch
another suffer




*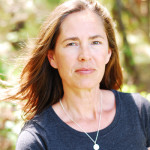 Jean Donnelly is the author of Green Oil (Furthur Other Book Works), Anthem (Sun & Moon), and the julia set (Edge Books). Recent work appears at Open Letters Monthly, Lemonhound, and Boog City. She lives in Exeter, New Hampshire.






---
from GIFT
Jill Magi


Further, the Prairie


A camera struggles to focus on any surface too unbroken for pixels.
Because the prairie does not need explanation.
Because the digital can not take
high light.
My prophetess plagiarized.
The point of growth is at the base, not the tip.
So the death has already happened.
Imprint underneath.




*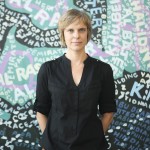 Jill Magi works in text, image, and textile and is the author of LABOR (Nightboat Books), SLOT (Ugly Duckling Presse), Cadastral Map (Shearsman), Torchwood (Shearsman), Threads (Futurepoem), the chapbooks Die for love/furlough, Poetry Barn Barn!, Confidence and Autonomy, Shroud (a collaboration with Jen Hofer), and numerous handmade books. Jill has taught at the City College of New York, The New School University, Goddard College, and in the graduate writing programs at Columbia College Chicago and the School of the Art Institute of Chicago. In 2013 she joined the faculty at New York University Abu Dhabi where she teaches poetry electives and writing through textiles.






---
PRINCE ELIXIR
Daniel Poppick


Speak into this tomb, its primary colors.
Lay into its window's sanctimonious grammar.
It is bad without errors and you are its mayor.
Glass in the objects is more than they appear.
Little distillations of a crutch, ruin cued
On each leaf's mantle: then they are flown.
But are they fled? You can hear them flood
At the westernmost edge of our dome.
It is a tone, it is and is peace.
Its regulation rotates between certain papers, but
Must it poison a rainbow's fleas?
When I say I am happy it don't mean I'm not.
Streetlights shriek down the block, each to each.
You resume your limp as if it were speech.




(first appeared in Vox Squad [Petri Press, 2014])



*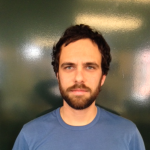 Daniel Poppick's poems appear in The Volta, BOMB, jubilat, The Iowa Review, Colorado Review, The Claudius App, and elsewhere. He co-publishes The Catenary Press with Rob Schlegel and is the author of a chapbook, Vox Squad (Petri Press). His first book, The Police (Omnidawn) will be published in 2017. He lives in Brooklyn.





---
Dollbaby
Simone White


Pin- / peaheaded womanesque emanation, I address
your soporific powers of inflation your demand
to behold you manifest principle of scale of neverending circles
top of your head, your head and planetary dress

I stress you now from temporary confinement
what tiny head what featureless face what mass
you conceal
beneath felt petticoats
that swallow – o –
herpes from the toilet seat
– o – community policing
upon which was projected
movement of every earth element
water fire and vapor pregnant with CGI
rolling therefore beyond the four corners of the petticoat
blown up impossibly here for you
prehistoric and massive
a cop or a poet – who can tell – wearing the drab of the unbloodied dino
('cept the poet is ashamed a little money had dropped
into his back pocket
ashamed money drops into his pocket)
– o –
pinheaded woman this I know to be what you contain
worse still were dreams of girth
unresponsive to Freud's law of falsehood
generation as simply one thing atop a bigger thing




*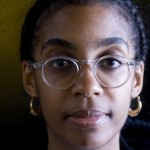 Simone White is the author of Of Being Dispersed (forthcoming from Futurepoem Books), House Envy of All the World and the chapbooks Dolly and Unrest. She has received fellowships from Cave Canem and was selected as a New American Poet for the Poetry Society of America. She is completing a PhD in English at the CUNY Graduate Center and works as Program Manager for The Poetry Project. She lives in Brooklyn, New York.