This month we feature new work from the five finalists from Omnidawn's 2014 Poetry Chapbook Contest:
Erin J. Mullikin – You Can't Come Back To This Violet Time
Grant Souders – Public Pool
Jasmine Dreame Wagner – Seven Sunsets
Ken White – Nimue
Sho Sugita – HAIKAI/HAKAI





Erin J. Mullikin
THE MOMENT IN WHICH I WALK INTO THE SMALLEST MIRROR TO SEE WHAT I'VE BECOME
Once I walked into the woods
until I reached the end
of my grandfather's property,
ran my hands along the thick boundary
rope covered in kerosene,
& continued to eat the blackberries
until my throat was flammable.
The birds, there, I knew,
though I did not know their names
as other people know them.
By that point in my small life,
I had taken in many baby birds
who had been abandoned
after I disturbed their nests.
It seemed to me,
then,
that I was at fault for all
of their tiny, familiar deaths.
& so I couldn't taste the sweetness
of the berries due to many deaths
(& due to my own hands that were greased
with the light fuel
that also smelled like the three of us,
my grandparents & I,
wintering in that old brick farmhouse).
This is something I cannot unmake.
Nor is this:
a crocheted pillow with a velvet underbelly
that I slept on for many years is now long gone,
still in the house, but mildewed,
a dead thing that can no longer hold
a head so that it may rest.
& now I can't find the sweetness
because this kind of absence
has its own kind of grief.
It's been years since I saw
how mica flutters on the creek
bed when it's June.
The farmhouse sounds
are now very hard to hear.
But even back then,
I couldn't stop to pause
along the tree line.
Not when I was & still am full of the end:
not this property, not this nature—
I could not have been drunk on horse blood,
I was already securing the door.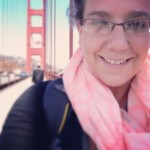 Erin J. Mullikin is the author of the chapbook Strategies for the Bromidic (dancing girl press). Her work has appeared in elsewhere, Best New Poets 2014, The Yoke, alice blue review, Spork, Birdfeast, and inter|rupture. She is a founding editor
for NightBlock and Midnight City Books.






---
Grant Souders

THE HIGH-DIVE
We forget backwardly how deep
is the pool.
What you mean is I should invent
and to understand my invention.
A parade of painters, unlimited in their techniques,
carried a banner behind them.
It read: Things come to us.
We gave them due credit. We told them they were interesting
and that we were glad that they had come.
Each painter was setting up an alcove
which gave a specific size to the public pool's domain.
One set a painting against a sunny portion of chain-link fence.
He could be overheard, I was told, repeating himself:
Apples, for a while, will live on branches.
The signs are sparring in the sky.
The kids are on each others' backs,
the taller ones on the bottom turning through
the shallow end. To make the height most dangerous.
From here I can see the rabbit on the other side of the fence.
In fact, I realize there are several rabbits, the longer I look.
And more distantly is a series of buildings varying in height.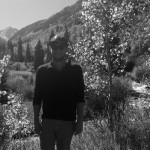 Grant Souders is from Denver, Colorado. He received his MFA from the Iowa Writers' Workshop. He is the author of the chapbooks, A Singular Continent (Palaver Press 2014) and Relative Yard (Patient Sounds, Intl, 2012). His first full-length collection, SERVICE, is forthcoming from Tupelo Press in 2015. His work has appeared in iO, jubilat, The Boston Review, Denver Quarterly, and other venues.






---
Jasmine Dreame Wagner

from SEVEN SUNSETS
6.3
This is a private view. RSVP/ID. I think of Yves Klein commenting on the "public…prisoners," at the private view where he first revealed his monochrome surfaces.
Klein's viewers saw, not paintings, but "a decorative polychromy." They perceived decoration. Mosaic. Hospital confetti: a festive business of color arranged to delight, to amuse, but most importantly, to distract from what truly captivated: the room, the other patrons. The moment. What disappointed Klein was his paintings' demotion to wallpaper. The paintings were secondary; the room, the crowd, primary. What fascinated Klein was how the accretion of masses before product, the ambient experience of subjects before objects, the bubble of the product's, no— the painting's, no— the color's, event, were the art.
It comes as no surprise that in Klein's later performance piece, Zone de Sensibilité Picturale Immatérielle (Zones of Immaterial Pictorial Sensibility), he offered empty spaces in exchange for gold.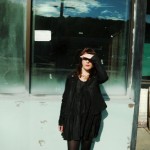 Jasmine Dreame Wagner is an American poet and musician. She is the author of Rings (Kelsey Street Press, 2014), Rewilding (Ahsahta Press, 2013), Listening for Earthquakes (Caketrain, 2012), and an e­chapbook, True Crime (NAP, 2014). Her writing has appeared in American Letters & Commentary, Blackbird, Colorado Review, Indiana Review, New American Writing, Verse, and in two anthologies: The Arcadia Project: North American Postmodern Pastoral (Ahsahta Press, 2012) and Lost and Found: Stories from New York (Mr. Beller's Neighborhood Books, 2009). A collection of hybrid lyric essays on noise, silence, and aesthetics is due out from Ahsahta Press in 2016. Seven Sunsets is forthcoming from The Lettered Streets Press.






---
Ken White

[infidels of my tiny afterlife]
infidels of my tiny afterlife
nor choice but trust
despite resistance
lightly across the crust
world slipping past
half-dozen fine-grade
but deepest fissures
fronted loss so terribly
who hears it through
sloping at the heel
the Lord this
between villages
tenspeed as if
I try to muster
modern veneer this
spyglass this
have pity on us no means
have pity on we who
memory carries where it will
of course feet yield the runaway
no body attached
deceits seem beyond all
though each engineers
I cannot help but laugh
this buffer bring loafers
strange fire before
after-hours messenger
brandishing ramshorn
for the first time
sufficient nerve hard
goldpan this gold leaf
drowning finally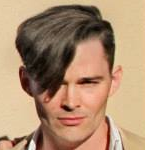 Ken White is a poet and screenwriter who divides his time between Montana and Southern California and teaches Screenwriting in the MFA program at Institute of American Indian Arts in Santa Fe. He co-wrote and co-directed the short film Universal VIP, co-wrote and co-produced the feature film Winter in the Blood, and has adapted Debra Earling's Perma Red for the screen, which he is attached to direct. He is currently adapting the YA novel Stolen for the screen with author Lucy Christopher. He is the author of one book of poems, Eidolon (Peel Press 2013).






---
Sho Sugita

Problems in Translation
—for Camilo
English seems very popular in foreign countries,
no doubt, she wore what haunts
the impossibility of translation—
the register of language depreciated
rapidly from Goethe's "speak no stranger"
to whether or not camels have hoofs,
students noticed this from her lips
somehow enacting more than authority
was that she's a virgin of the source
language, penetrating meanings
into another meaning to interpret
as promising when loving a geisha
better yet when they're an apprentice
as a reference to occupy a stability
a cut-line at the rhetorical center of gravity
implying an impression of a quiet future
when camels finally have beautiful toes
with black camisols under a see-through
imagination of blossoms, chimeric bouquets
we'd imagine would have poetic values in language
and its register now appreciating to retail price
the deliberate "misspelling" or "mistranslation"
to defer or to differ, another pose-academique
or a static argument whether we are all sliding
in or out of the ripe idea of the real or the everyday
through a chain or signifiers we regularly confuse
everyday with the signified in a state of flux.
Look, could it be that her slight movement
means something else at any given moment
postponed until we never understand her
reciprical, or should we say
retrograde is much more stimulating
a word to devour this ferocious heirarchy?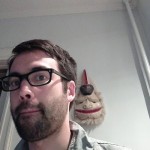 Sho Sugita lives in Yokote, Japan. His recent poems and translations have appeared in VOLT, Drunken Boat, Poems by Sunday, Chicago Review, 6×6, Lana Turner, Paperbag, A Perimeter, and Asymptote. A translation booklet of Hirato Renkichi is available through DIEZ press, and the Collected Works of Hirato Renkichi is forthcoming from Ugly Duckling Presse.






---