A regular feature of OmniVerse, Poets, Presses & Periodicals is a conversation with the publisher of a small press or periodical, a poet they have chosen to highlight, and one of our OmniVerse staff writers.
In this installment, a poem and audio recording of the featured poet, Kirsten Jorgenson, follows the conversation.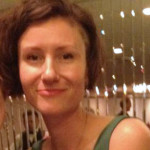 Pepper Luboff holds an MFA in poetry from the University of Utah, where she first met the wonderfully smart and sassy Kirsten Jorgenson. Since that first year of graduate school together in 2005, Kirsten has been Pepper's dear friend and literary arts ally. In fact, if it weren't for Kirsten and her husband, Nathan Hauke, Pepper might have drifted away from poetry. The two helped keep her in the fold by soliciting a chapbook from her for their imprint, Ark Press. Last spring, Ark Press brought Pepper's And when the time for the breaking into being. In addition to her chapbook, Pepper has been published in Colorado Review, Projector Magazine, Drunken Boat, and Poetry Flash.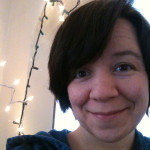 Jen Tynes is the founding editor of Horse Less Press. She is the author of two full-length books, The End Of Rude Handles (Red Morning Press) and Heron/Girlfriend (Coconut Books), and the author or coauthor of about a dozen chapbooks, most recently Here's the Deal (Little Red Leaves Textile Series) and New Pink Nudibranch (Shirt Pocket Press). Her third full-length book, Trick Rider, is forthcoming this spring from Trembling Pillow Press. She lives in Western Michigan and, with Michael Sikkema, cohosts Poetry & Pints, a monthly reading series.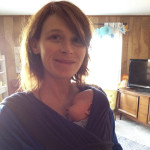 Kirsten Jorgenson is from Salt Lake City, Utah, via Chicago, Illinois. She is the author of one full-length collection of poetry, Sediment & Veil, which is forthcoming from Horse Less Press. She is also the author of two chapbooks, Deseret (Horse Less Press, 2011) and Accidents of Distance (Dancing Girl Press, 2012), and coauthor of the poetics chapbook Country Music (DoubleCross Press, 2013). She lives in Western North Carolina with her son, dog, and partner, Nathan Hauke, with whom she coedits Ark Press and cocurates the Ark Press Summer Reading Series.