First Verse, a new feature of OmniVerse, is a series of conversations between David Koehn and another poet who has recently had a first book accepted or won a first book prize. These conversations navigate the process and experience of conceiving, developing, and bringing a first manuscript to its final form as a finished book.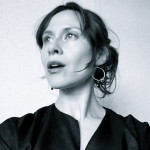 Jane Lewty is the author of Bravura Cool (1913 Press: 2013) which was the winner of the 1913 First Book Prize in 2011, selected by Fanny Howe. Currently, she lives and works in Amsterdam.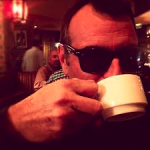 David's poetry and translations were previously collected in two chapbooks, Tunic, (speCt! books 2013) a small collection of some of his translations of Catullus, and Coil (University of Alaska, 1998), winner of the Midnight Sun Chapbook Contest. David's first full length manuscript, Twine, now available from Bauhan Publishing, won the May Sarton Poetry Prize. David's poetry has appeared in a wide range of literary magazines including Kenyon Review, New England Review, Alaska Quarterly Review, Rhino, Volt, Carolina Quarterly, New York Quarterly, Diagram and many others. His essays and reviews have appeared online and in print across a similar variety of magazines.
David Koehn received his MFA from the University of Florida, is a Vice President at a technology company, is an Angel investor as part of the Sand Hill Angels, and an Account Director at the pro bono volunteer organization Taproot, is an essayist for OmniVerse, and a father of five.

Read more »