Selected by Hoa Nguyen as a finalist for the 2018 Omnidawn Revealed Identity Poetry Book Prize
---
From Happenstances:
Where does your life

between one picture
and the next

go?

Is it/ as divine/
does it

like cool
vegetation/ appear

in Clarendon
at all ?

80mph
the car gels into &
amongst clouds High up and Smooth sailing I watch at Barton Springs

three paddle boarders go on standing

down a whole creek

like food! on a
conveyer belt—Why is it
so awkward and hard to get right?

How do I

get myself just

pulled along?
"Adventure"
"Serenity"
"Personal achievement and deeper
connection with nature"
Water sports selling me on sleep

I need nine hours truth be told

in the summer though ten
makes me feel I've

been thoroughly myself long enough
can get up and

try some other things
being especially womanly for instance

ludicrous or
critically vulnerable

like water in the fridge that's been
coolly entering a state

What was I saying
about baths? I wasn't,

then again
being full on the outside
right before the face

goes down gets all trippy like TV static waves
means being submerged in contact
fully with the outside world
---
Jennifer Soong reading: From Happenstances
---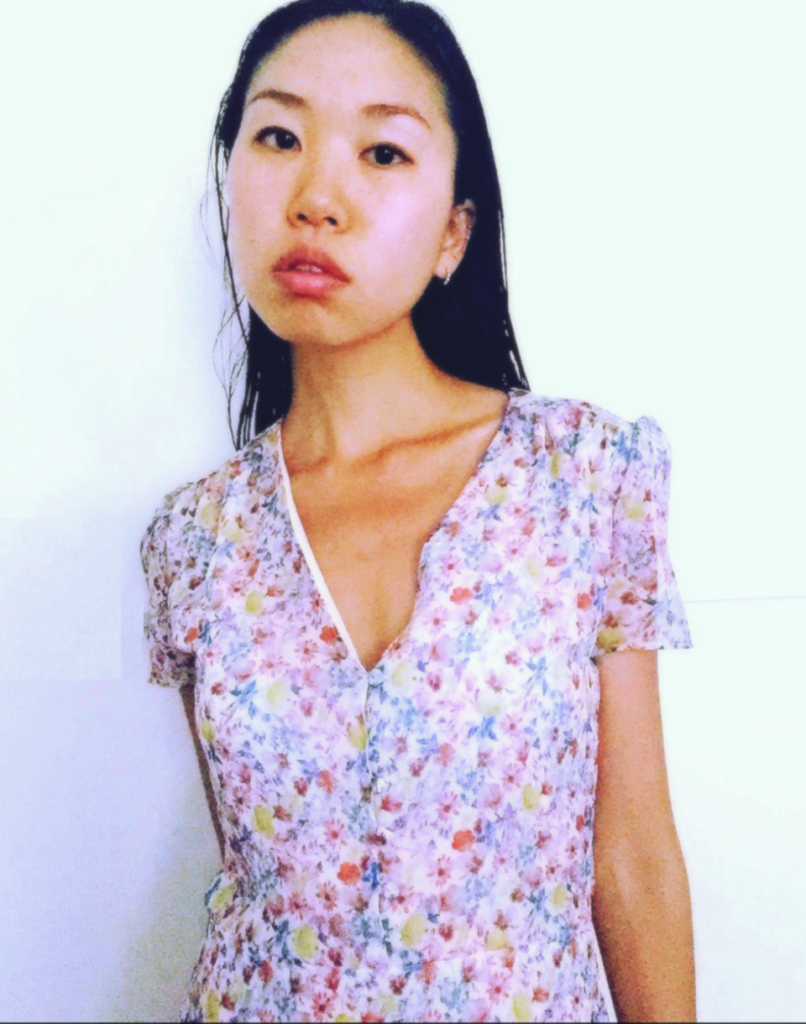 Jennifer Soong is a New Jersey and New York-based poet. Her first collection Near, At was chosen by Pierre Joris, Monica McClure, and Claudia La Rocco to be published with Futurepoem in fall of 2019. Mia You has described it as a "philosophical-treatise-as-poem […] in a line of affinity with contemporary writers such as Lyn Hejinian, Lisa Robertson and Anne Boyer," while Graham Foust has called it "uniquely tender." Jennifer received her B.A. in English and Visual Studies from Harvard College before working at The New School and joining the English doctoral program at Princeton University, where she is currently working on poetry and forgetting. Her poetry has been published in DIAGRAM, Fanzine, Berfrois, Social Text, and others, and has been translated into Spanish. She is the current poetry editor at Nat. Brut.