from SEVERAL NIGHT
He remembered one thing, solitarily muscle, in the scrap of Connecticut-time, brevity.


Loitering in the field of verifiable complex, our faith knew less than you, we shouldered the courageous lie, glassless about the wavering street enigmas, like killing used to divine antics, or smolder fruit to the touch, the white gloves, the ken of glowing fountains, our mouths, our shootouts.


She likes him for something Phoenician, to play the part or live the part, does the business reach the status of what I'm cutting real smooth, the generators in your methamphetamine brotherhood.


You want to be making moves on the street.


There is no dialectic standard, what the fuck I need to get done.


This burden to be so memorific, detrimental, why I'm here, the reading material, involved in homicide, gets calls all the time, gets calls all the time, is I don't care, & saw that about me, fucked up, is the beginning, inverted, translucent, backwards & forwards, is sublimation.


Prowling around all nightstretching, this guy under the names dashes the names, lines with red in the dark nor, a dress she likes, the way he acts especially when he can't like that.


Is what every metropolis a sacrifice for, catabasis


Profit by shimmer, by marvel casualty, by grey, by only sold to micturition


Obstacles pouring from the face & there is none, the so-called focal phantoms stepping up their bachelor caskets, calling out blood to bluff with weighted branch.


The cascading shapes, without pre-determined cash, unchanging redress, the differential living water, the breath was always there, it says that there has been.


& watching one sleep occurs as the past of synchronic posing rooms


Overdose of situation in the mild differentiation of self, a bottomless grace fire, & stars are shown like seafloor, seraphim, the false bone-plane learning of service, over ruthless habitation.


Emulation series of whirling babies, forcing those things to happen, speak orchestration, orchestrating a tortuous incision of the dance


It could be said, it could be said on a Saturday on Earth, in Beijing, grazing with the features you know so well, the editorial cosmos, there, heaving a new place toward sleep, watching us stance the part where the wind creeps in the room & wakes you with its fuckery.


Is it the permanent delivery of harebrained, the peeking, the mantra conduction


*


Odium & medication


& the process it undergoes to become such & leave such & such out


For once the sanguine could not speak, office of my heart, neutral corridor collapsing.


& their suicides with quelling, of every animal holding then labeled deceased or at least quite a manipulation


Enigmatic mile, orange catalogue of man hours, not to remark with omens above genesis, we have black, brown, white, as pure electron, in sigils of nouveau


Needing an image & a scene, to write when one is not in the forest & say we are doomed, cinematic lux of going indifferent is one life, the other is a good assortment of momentums.


The pious doubting house exits, blueprints of double vision, near parallax, but it was the evening consumption over centuries that can succumb to honor, you have a choice, without a ship, without a choice itself in romanticism.


Inference & a city of computer creaming, inane fight of water & the new creatures or dreams, in expectation of blue to see your child tearing the root of weather's roots, infallible & significant tuxedo posture as has in mind.


& to assume the mind is a machine or facet of, referenced group came surly to pronounce its name in cadres, the like last academy was having room introduced, to codify the ghost in all the pieces, happenings of front doors, vegetal burnings, of lascivious summer bridges.


To indict the verity of anything in my mind, in the casino business, in the looking through said architecture with emptiness, infection, desire to know what vacuum, absence, or space will animate immovable virtues, a length of fear


A seeming lucid, querying


Born the wrong kind of filmmaker, losing an ill word to phosphorous


*


Drastic, no, parentage cannot stop the dilution, superabundance, accrual of private sectors, the the vocal light salvages, our indecent yes-questions, records of refugee motion, animated kind & now the sky but real & total lottery stakes to pray, like Hawaiian.


Oceanic bye-tone, engulfment too to be a hand seems luckier in theory's mirror-bed, rectilinear figures, swooping manikins with which to troll the sea, like & liking the recreated, the sinister genus fondle.


I only like to look bare, taught, reframed, though so influx to a nest that casually I gain pluralistic handicaps, icicles, or code-reds.


Dice capital, sleepily seducing war for general


Then something remarkable, a secret defeated in seeing without knowing, white as open-door surgery, resuscitating every nanosecond for the sake of the image of orange, oration like fool for the fire's infant


As if causes, or catacombs, in freelance derivation, or precluding what was heard in senior damage, was our symphonies & substantial asking, we gathered doves for the marathon dress astride, their operations & skilled floors of attention, the kind that could.


The kind of avenue to reimburse, the sea's discontent, simple aspirant, likable scars of the flag, human from depiction here is your pattern, in the future becoming huge cornfields, where totems cancel one quiet lark, or protozoan confidence, this fulfillment, the said candy in parliamentary.


To want a language for nothing, with our half of the good looks, complete dislocation in doing hundreds of travesties in front of


People then actual people, & that was sad with music, dislodging night between my air & your floor, thousands of waterfall fugues, weapons, wings, or worlds of opinion, & you get the picture, whatever & the phone law, the New Disgust, or threading this & that with Xanax & y, z being the -ing.






---
The manuscript Several Night was written over 50 days during the summer of 2008. It has since shrunk from 200 pages to around 80. These are the angles and waves of words.
---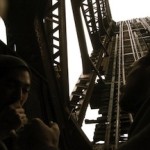 Cars is a rill handsome chill guy who lives near or in or on the Bed Stuy Applebeez. He spends most of his days resting on his laurels and having his interns spoon-feed him Ben & Jerry's Phish Food as they whisper his academic accolades into his beard. He records this on his Blackberry to replay later to himself when the interns are sleeping so that he never has to not hear about it all the time. Did u know he went 2 Brown? Let me tell u something: he did. One time he wrote a book, one time he held hands with MicHaEL KeEnAn, one time he
held hands with
him again.
If you need to find him IRL look near or in or on the Bed Stuy Applebeez or go to this one bar he likes on Franklin Ave. Valerie van der Graaf can follow him on IG @famous_ex_poet